Hidden Secrets of Eindhoven
Hidden Secrets of Eindhoven
237 Views
Hidden Secrets of Eindhoven
Have a look at a few of eindhoven's non-traditional, outside the box venues.
Read more
In Eindhoven and surroundings you can find a great variety of unique locations for your meeting, convention or event. Breathe history and innovation, get inspired surrounded by art and design or escape the city to breathe nature. Here are some of Eindhoven's hidden secrets.
Expect the unexpected for your event in the former Philips Lighting showroom. LAC Studios offers three unique meeting spaces for up to 500 attendees.

Read more

Located just outside of Eindhoven, 't Boshuys is a peaceful and serene event location in the middle of a forest.

Read more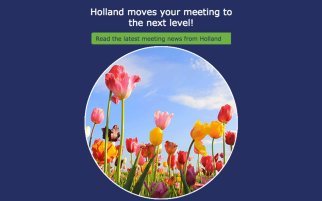 If you are interested in the latest news from Holland as a meeting destination, our Holland Meeting newsletter is perfect for you. We will keep you informed about the latest openings, best meeting deals and give you some inspiring ideas for your next meeting in Holland!
Subscribe