The Hague
The Hague - International City of Peace and Justice. The city where we work on a safer and fairer world, the city where important decisions are taken and special encounters occur. In The Hague one can enjoy high quality amenities that lie on walking distance from each other. Even the 11-kilometer-long beach!
As the seat of the Dutch national government as well as the residence of the Dutch royal family, The Hague has an international appeal. It is internationally renowned as the City of Peace and Justice due to its role as the official seat of the International Criminal Court of Justice.
Read more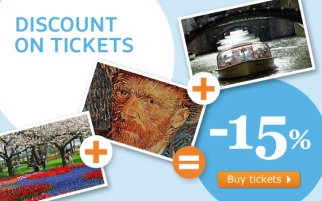 Pre-order your tickets for The Hague museums & attractions in our ticket shop and save instant money on combination deals!
View the offer