World Forum – Hosting the World
World Forum – Hosting the World
534 Views
World Forum – Hosting the World
The World Forum is a leading international congress centre in The Hague, the city of Peace and Justice. Ideally located between the city center and the beach, with more than 700 four- and five stars hotel rooms within walking distance, the World Forum is the perfect location for (inter)national congresses. The Hague is located between two international airports.
Read more
The World Forum is the leading international convention centre in The Hague and is perfectly situated between the city centre and the beach.
It successfully hosted the largest summit in the history of the Netherlands: the Nuclear Security Summit 2014. This international conference was attended by the leaders or heads of state of more than 50 countries, including President Barack Obama of the United States of America. It  attract around 5,000 delegate members and thousands of journalists to The Hague.
It is through events such as these that the World Forum demonstrates that it is fully capable of hosting top-level international conferences. The venue provides a safe, secure and flexible environment. The World Forum has become a leading specialist in this area due to the extensive knowledge and experience it has gained in this field over the past decade.
The World Forum features a unique combination of a multifunctional auditorium surrounded by 30 break-out rooms and a spacious exhibition area. It has 17,500 square metres of rooms, 10,000 square metres of which can be used for exhibitions. As a compact venue, the World Forum creates a natural setting for networking thanks to the intimate atmosphere. It is even possible to brand the entire building with your own look & feel in order to personalise the venue for your event.
This all combines to make the World Forum able to host the world.
Contact
World Forum
Churchillplein 10
2517JW The Hague
The Netherlands
Telephone: +31 70 306 63 66
E-mail: info@worldforum.nl
Internet: www.worldforum.nl  
Click here to view the meeting capacities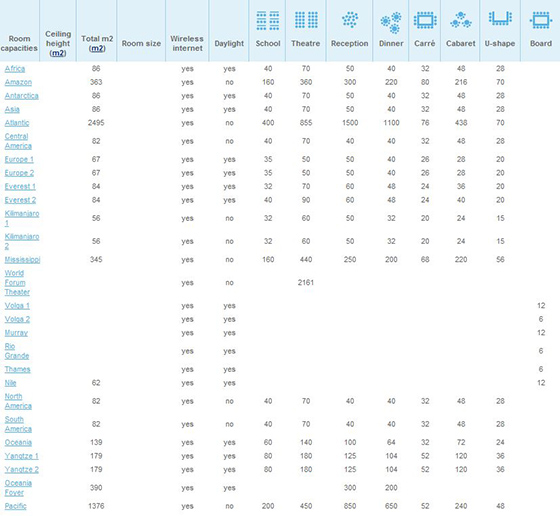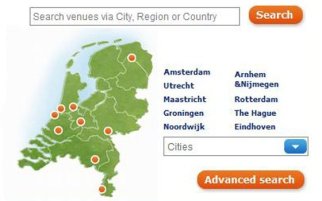 Use our database to browse through all meetings & conventions venue and service suppliers in Holland and directly send them your request.
Read more