Groningen Convention Bureau
Groningen Convention Bureau
43 Views
Groningen
Read more
An initiative of local government, the university, the province, regional trade and industry, the Groningen Congres Bureau offers free, objective information and support to meeting planners and conference organizers interested in the Northern part of the Netherlands as a conference destination. The independant organization is the official PCO for this part of the Netherlands, and with its extensive network of contacts and intimate knowledge of the region, is well qualified to operate as a partner in conference organizing.
For more information please contact:
Groningen Congres Bureau
Ubbo Emmiussingel 37B
9711 BC Groningen
The Netherlands
Tel.: + 31 (0)50 - 316 8877
Fax: + 31 (0)50 - 312 6047
E-mail info@groningencongresbureau.nl
Internet: www.groningencongresbureau.nl

Affiliations: VNC, EFCT, MPI, NCB, HSMAI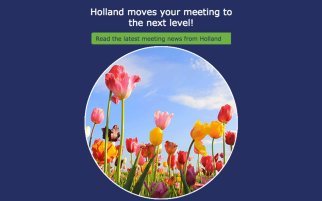 If you are interested in the latest news from Holland as a meeting destination, our Holland Meeting newsletter is perfect for you. We will keep you informed about the latest openings, best meeting deals and give you some inspiring ideas for your next meeting in Holland!
Subscribe