B&B's and guesthouses
Spend the night at a Bed and Breakfast or pension during your stay in Holland and experience the personalised hospitality. It means staying in the best places and enjoying the unique tips offered by your host or hostess.
Bed and Breakfasts and pensions are located in special places in Holland.
Enjoy the personalised hospitality during your stay.
Start the day with a wonderful Dutch breakfast.
Holland has a rich variety of Bed & Breaksfasts and pensions. On the coast, in cities and in the countryside. These extraordinary places are often located in beautiful historic buildings, such as mansions, castles and old farms. Each of them offers personalised hospitality.
Wonderful Dutch breakfast
When you stay at a B&B or pension you will of course enjoy a tasty Dutch breakfast. It's the perfect opportunity to try hagelslag (chocolate sprinkles) or pindakaas (peanut butter)! Your host or hostess will also be able to offer fun tips for your holiday programme.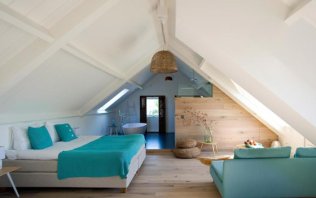 Spend the night at a B&B and enjoy a unique experience in the best locations in Holland. Local tips from your host or hostess will make your stay even more fun!
Search now
Top 10: Most popular B&B cities