Visit the Netherlands with a group of friends or with your extended family. Various types of accommodation, ranging from basic to deluxe, cater to groups. You can quite often book a package deal that includes accommodation and one or several activities.
Locations and Services
You can choose from a plain farmhouse, a country house with many facilities, an inn or even a ship. Holland also has ample group accommodation suitable for people with special needs and senior citizens.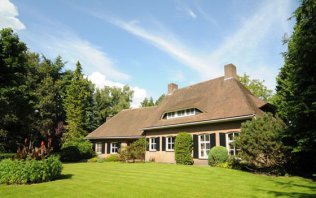 Search our database to find a group accommodation in Holland!
Book now
Search for your holiday home
Check out our extensive offers.
2000 holiday homes throughout Holland.
On the coast, in a natural environment or near cities
For group tours for people with special needs, we advise you to contact the 'Nederlandse Branchevereniging voor Aangepaste Vakanties' (NBAV - Dutch trade organization for holidays for people with special needs). Telephone number: +31 (0)88 - 33 55 700.