Hotels in Holland
The Netherlands has many hotels that range from basic to deluxe. You can also select a hotel by location; castles in the country, monumental buildings, trendy city hotels and even hotels situated on the water, the so-called Botels.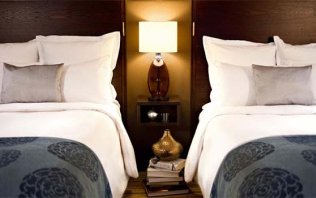 City hotels
Check out the complete overview of hotels in Amsterdam, from the canals to the most beautiful squares in the city centre.

Read More

Mixed in with The Hague's many monuments and palaces is a wide offer of luxury hotels.

Read More

Hotels in Maastricht vary from boutique design hotels to five-star hotels. Choose the best hotel in Maastricht from the complete hotel offer on Holland.com.

Read More
With so many wonderful hotels in Utrecht, it's difficult to choose!

Read More

Do you prefer a hotel in the city centre of Rotterdam or one with a view over the river Meuse? Check out our offer of hotels in Rotterdam

Read More
Zeeland or Zandvoort: 688 accommodations on the Dutch coast.
Book now
Spend the night in one of the many beautifully situated waterfront hotels.

Read More

Book a hotel with a view of the Dutch dunes and the North Sea.

Read More

A hotel in the forest guarantees the best nature holidays.

Read More