5 of the Coolest Music Festivals in Holland
5 of the Coolest Music Festivals in Holland
575 Views
5 of the Coolest Music Festivals
Read more
We Dutch love our music festivals.  In fact, we host so many that it would be hard to list them all!  Instead, we've picked five of our favorite fests for you to know about. Plan ahead and have fun!
1. Where The Wild Things Are
There's lots of love where the wild things are.
WHEN: March
WHERE: Center Parcs de Eemhof in Zeewolde
WHAT: Three days of alternative music and your own bungalow?  Sounds pretty cool to us.  Plus, you get bowling, yoga, swimming, and a Rummikub tournament! (In case you didn't know, Rummikub is a combination of rummy and mahjong, played with cards or numbered tiles.  Pretty edgy stuff.)  Discover bands from around Europe, plus dancing, games, and relaxing: a nice respite from tents and techno if you're looking for a change from that scene.  Nevertheless, it can get pretty wild.
WHY: Great mix from rock to house-funk and lots in between.
WHO YOU'LL FIND THERE:
2. Pinkpop
Put your hands up for Pinkpop! (at least, one hand)
WHEN: June
WHERE: Megaland in Landgraaf
WHAT: One of the longest running pop and rock music festivals in the world, Pinkpop balances the established with the new, offering rock bands alongside superstar deejays.  With four stages and dozens of acts, you'll certainly get a weekend full of music.
WHY: Big names, big sounds.
WHO YOU'LL FIND THERE:
3. Down The Rabbit Hole
You'll always have a place to rest when you go down the rabbit hole.
WHEN: June
WHERE: De Groene Heuvels (The Green Hills) Park in Beuningen
WHAT:  Surrounded by the forestry of Het Groene Hart (The Green Heart), Down The Rabbit Hole celebrates wild adventure and full creative expression while underscoring the three-day festival with a long list of artists.  World-renowned acts share the bill with a huge range of acts, with opportunities to discover dozens of up and coming bands.  All for your enjoyment to be "who you are when no one can see you."  Let's jump in!
WHY: Hugely popular to wildly indie.
WHO YOU'LL FIND THERE:
 4. Solar
Solar fans certainly have a colorful disposition!
WHEN: July/August
WHERE: The Maasplassen in Roermond
WHAT: As their motto goes, Solar is "Built on Creativity."  Every year the temporary village welcomes thousands into a custom-built world of sights and sounds, taking on a different theme every time.  The line-up features a wide range of electronic music including house, techno, electro and dubstep, as well as hip hop, jazz, pop, and even classical.  Plus, you'll find games, party tents, and a pop-up theater.  If you're looking for a danceable, colorful, highly immersive experience, we suggest you go Solar.
WHY: The strange, exciting beats you've yet to march to.
WHO YOU'LL FIND THERE:
5. Lowlands
What's red and orange and rocks all over? Lowlands.
WHEN: August
WHERE: Walibi Holland in Biddinghuizen
WHAT: First held in 1967, Lowlands has consistently presented a wide-reaching bill of pop, indie, rock, electronic, and hip hop, but is also known for its offerings of film, theater, dance, cabaret acts, and comedy.  Music acts range the full gamet, there's certainly something for everyone!
WHY: Superstars and art bands.
WHO YOU'LL FIND THERE:
Plus, a bonus sixth option!
6. Best Kept Secret Festival
Hey! Down in back!  It's no secret, everyone has a great time here.
WHEN: June
WHERE: Beekse Bergen in Hilvarenbeek
WHAT: We'll share the secret with you.  Held every summer in the village of Hilvarenbeek, this award-winning festival prides itself on focusing 100% on music.  The line-up always garners incredible responses, from rock icons to hip-hop stars to electronic masterminds.  And they're high-tech, too.  Attendees get a wristband with a scan-sensitive microchip for payments, so no worries about running out of cash or losing your wallet.  Just enjoy the music, have a great time, and stay cool!
WHY: More people than you'd never imagine.  And so many discoveries.
WHO YOU'LL FIND THERE: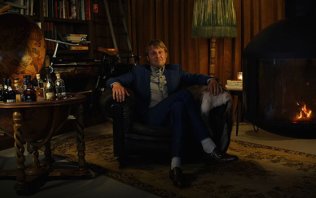 Viewed over one million times, the video that started it all. See what's really cool about Holland.
Read more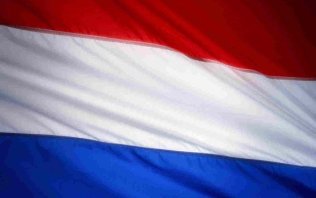 The Netherlands is one of the most densely populated countries in the world.
Read more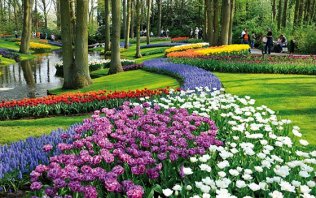 The best place to see tulips in Holland is Keukenhof. Keukenhof is a park with 7 million flower bulbs surrounded by tulip fields.
Read more
Our recommendations for more Holland information
Vibrant festivals, royal art, canal tours and picnics: enjoy the summer in Holland!

Read more

Undoubtedly one of the jewels of Europe, and not just because of the stunning 17th century canals. Go find out for yourself!

Read more

Book your hotel in Holland well in advance. Check out the most popular places here.


Read more

Holland is the ultimate destination for cycling thanks to its flat landscape, mild climate, short distances and wonderful infrastructure.

Read more