Thanks to its shipbuilding industry and unprecedented business acumen, Holland was one of the most powerful countries in the world for nearly a century. At the Bataviawerf shipyard you can discover the secret of wooden ships, spices and long trade missions to 'The East'.
The VOC and the Golden Age
During the 17th century, Holland started the very first stock exchange in the world and, with painters like Rembrandt and Vermeer, had an excellent international reputation culturally. Thanks to the establishment of the trading company the Verenigde Oost-Indische Compagnie (Dutch East India Company) in 1602, Holland profited for nearly two centuries from a trade monopoly with Asia and had one of the most powerful sea fleets in the world. At the end of this so-called Golden Age, Amsterdam was the leading trade centre in the world, far surpassing London and Paris.
Ships of Bataviawerf
At the Bataviawerf shipyard you will find two replicas of famous VOC ships, the 'Batavia' and the 'Zeven Provinciën' (Seven Provinces). Both ships are full-size and built using the same materials as the original. You can experience how life was on board of these ships. If you're lucky you'll even witness the firing of the cannons.
What's nearby
Show on map
Address:
Oostvaardersdijk 01-09
8244PA Lelystad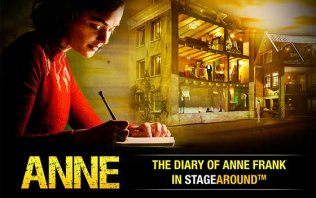 See ANNE in Theater Amsterdam! A unique play, translated into 8 languages, about the life of Anne Frank.
Read More
More in this city
Learn more about the most extensive land reclamation project ever.

Read More

The first outlet shopping village in Holland.

Read More
Our recommendations for more Holland information
Winter in Holland is magical and we like to make things extra warm and cosy during the dark days of the year. Therefore we selected the best best tips for you; from New Year's Eve in Amsterdam, the best ice-skating rinks, christmas shopping and many more.

Read More

Undoubtedly one of the jewels of Europe, and not just because of the stunning 17th century canals. Go find out for yourself!

Read More

Hotels in special locations, luxurious or low-budget. Book your hotel room at attractive rates here.


Read More

Holland is the ultimate destination for cycling thanks to its flat landscape, mild climate, short distances and wonderful infrastructure.

Read More