Boat excursions in Utrecht
Boat excursions in Utrecht
314 Views
A visit to Utrecht is not complete without a boat excursion with Shipping Company Schuttevaer. Schuttevaer has been organising boat excursions in the canals of Utrecht since 1960. Come aboard and join a trip past laundry spots from the Middle Ages and interesting museums, as well as the loveliest façades. Along the way, a multilingual guide will explain the historic significance of buildings and monuments.
Boat excursion packages
Shipping Companies Schuttevaer and Lovers both offer canal cruises and boat excursions through Utrecht. In addition to the normal city excursions, various special tours are available. Combine your canal cruises with:
a stop for a Dutch crepe lunch at a 'pannenkoeken' restaurant;
a tour in the steam brewery of Stadskasteel Oudaen;
a stage play in the beautiful Werftheater;
a visit to two other museums in the heart of Utrecht.
Explore Utrecht from the water
You can take advantage of the boat excursions of Shipping Company Schuttevaer throughout the year. A boat excursion through Utrecht is the best way to admire the green canals, the characteristic wharfs and wharf cellars. You will also be pleasantly surprised by the old bridges, the charming sculpture work and streetlamps. Utrecht appears even more beautiful from the water.
What's nearby
Show on map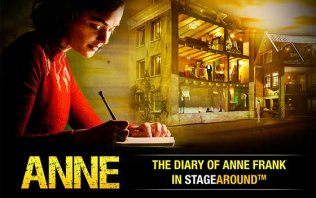 See ANNE in Theater Amsterdam! A unique play, translated into 8 languages, about the life of Anne Frank.
Read More
More in this city
A Gesamtkunstwerk of space and design

Read More

No-nonsense statements meets Dutch design.

Read More

The Grand Départ 2015, great markets and music at TivoliVredenburg; visit Utrecht this summer!


Read More

Celebrate the Peace of Utrecht with a mix of art and culture.

Read More

Solid rock in Utrecht, that's what you will find at Stairway to Heaven.

Read More

Visit the Academiegebouw on Domplein square.

Read More

Explore the Gooi by bicycle from Utrecht.

Read More

Parking in Utrecht: make sure you know where and what to pay.

Read More

Easy and low-cost: public transport in Utrecht.

Read More

Discover the beautiful nature surrounding the city of Utrecht.

Read More

Take this bicycle tour to discover the many beautiful castles and country estates around Utrecht.

Read More

If you ride the big polder tour you will understand why Utrecht is called 'Holland's Green Heart'.

Read More

Enjoy the silence at Pandhof van Sinte Marie.

Read More

The Louis Hartlooper Complex: culture in a beautiful state monument.

Read More

Utrecht has its very own Miffy Square and traffic lights.

Read More

Discover the infamous history of Charles V's complex.

Read More

Explore Betje Boerhave's grocery store.

Read More

Culture, food and drink at the Springhaver Theater.

Read More

Discover our list of the best restaurants in Utrecht.

Read More

10x best cafes and terraces in Utrecht.

Read More

Discover the best indoor shopping spots in Utrecht.

Read More

Discover the many great fashion districts and shops in Utrecht.

Read More

Take a tour of Stadskasteel Oudaen, learn everything about this medieval defensive tower house and enjoy the brewery.

Read More

Enjoy an evening of culture at the largest theatre in Utrecht.

Read More

Utrecht is located in the central area of the Netherlands and has many canals to be explored by canoe.

Read More

De Uithof, the university quarter of Utrecht, is characterised by unique buildings and pioneering architecture.

Read More

Park Lepelenburg is the ideal picnic spot within the canals of Utrecht. It is also a nice place to spend time on summery days.

Read More

Hidden in the centre of Utrecht is the Oude Hortus, the former botanical garden of Utrecht University.

Read More

Visit one of the markets in Utrecht. The Lapjesmarkt, Bloemenmarkt and Vredenburg market are the most attractive markets in Utrecht.

Read More

In St. Martin's Cathedral you will encounter the rich history of the city of Utrecht and discover how the Cathedral became separated from the Tower.

Read More

In Utrecht you will find everything about contemporary Aboriginal Art from Australia.

Read More

The Winkel van Sinkel is a striking building that used to be the first deparment store of Holland. Today you can drink, dine and dance here.

Read More

Utrecht is a great city to roam around in. With the Dom Church in the center of town you can never get lost.

Read More

The Railway Museum in Utrecht is a popular attraction dedicated to preserving historical equipment from the Dutch national railway.

Read More

Be enchanted by the largest castle of Holland.

Read More

The light art route that illuminates Utrecht.

Read More

Go fashion shopping in the heart of Holland.

Read More

The past, present and future of Christianity in Holland.

Read More

Utrecht and its eight fortresses are part of the New Dutch Waterline.

Read More

An architectonic highlight by Gerrit Rietveld.

Read More

A forest full of animals and adventures.

Read More

The most musical museum of the world.

Read More

Dick Bruna, Rietveld design and old masters.

Read More
Our recommendations for more Holland information
Winter in Holland is magical and we like to make things extra warm and cosy during the dark days of the year. Therefore we selected the best best tips for you; from New Year's Eve in Amsterdam, the best ice-skating rinks, christmas shopping and many more.

Read More

Undoubtedly one of the jewels of Europe, and not just because of the stunning 17th century canals. Go find out for yourself!

Read More

Hotels in special locations, luxurious or low-budget. Book your hotel room at attractive rates here.


Read More

Holland is the ultimate destination for cycling thanks to its flat landscape, mild climate, short distances and wonderful infrastructure.

Read More