Brew Beer the Dutch Way AKA The Cool Way
Brew Beer the Dutch Way AKA The Cool Way
662 Views
Brew Beer the Dutch Way
Read more
At the Brouwerij 'T IJ Brewery, the resident Dutch brew masters keep things cool. Sure, the beer is cold, but the atmosphere is warm, the food is delicious, and every element that goes into making the place and the product is certainly what we would call cool.
Here is a list of the seven things that make Brouwerij 'T IJ one of the coolest beer spots in Amsterdam.
1. A rock star founded it.
Bassist and composer Kaspar Peterson wrote chart-topping hits, learned brewing from the Belgians, and originated this brewery for everyone to enjoy. We think that rocks.
2. It's located in a former municipal bathhouse.
Bathhouses were prolific in Amsterdam until the 1970's, as many small apartments lacked a shower or tub. Today, many small apartments lack a brewery, so at least they're still supplying a public service!
3. They keep it organic.
Four of their standard brews are certified organic, joining the very popular movement around the world to brew more organic beer. Super cool.
4. The staff yells.
Their bartenders scream when a beer is ready. Really loud.

5. Their middle name could be Victorious.
They've scored top honors at the Dutch Beer Awards, including a Gold Medal for Strong Blond. Have you met our friend Pim? He's a strong blonde.


6. An ostrich is their mascot.
Why? According to them, the founder's favorite animal is the ostrich. IJ is the name of the river that runs through Amsterdam, and this is pronounced the same as the Dutch word "ei" which translates to "egg" in English. As ostriches lay eggs, it was the perfect combination.`


7. The beer helps make the cheese.
The Skeapsrond cheese they serve comes from the milk of sheep fed by the brewery's used malt! Lekker cool.


Visit, eat, drink, and be merry!
Related articles
Discover the Dutch beer culture with many big brands and countless breweries of specialty beers.

Read more

Kopstootje: the surprisingly strong combination of hard liquor and a beer.

Read more

Discover the world of Heineken through an interactive self-guided journey in the former Heineken brewery.

Read more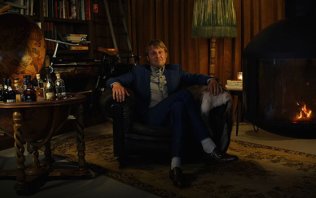 Viewed over one million times, the video that started it all. See what's really cool about Holland.
Read more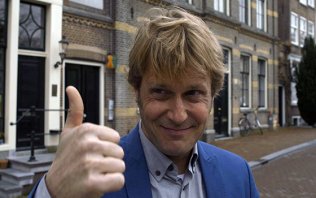 Holland stands tall in these categories.
Read more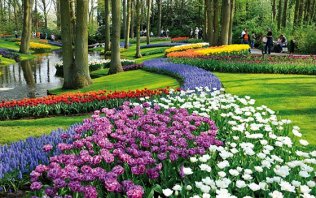 The best place to see tulips in Holland is Keukenhof. Keukenhof is a park with 7 million flower bulbs surrounded by tulip fields.
Read more
Our recommendations for more Holland information
Vibrant festivals, royal art, canal tours and picnics: enjoy the summer in Holland!

Read more

Undoubtedly one of the jewels of Europe, and not just because of the stunning 17th century canals. Go find out for yourself!

Read more

Book your hotel in Holland well in advance. Check out the most popular places here.


Read more

Holland is the ultimate destination for cycling thanks to its flat landscape, mild climate, short distances and wonderful infrastructure.

Read more