Deltapark Neeltje Jans
995 Views
Deltapark Neeltje Jans is a water theme park, with a water playground, hurricane simulator, boat rides and shows with seals and sea lions. Besides fun and play, there's also room for exhibitions that educate young and old about the sea, the 1953 floods and the Delta Works.
Adventure and Education
Deltapark Neeltje Jans represents the bond the Dutch have with water. On the one hand water is a lot of fun, but on the other hand you always need to stay aware. With a 3D film about the water world, a hurricane machine, a skeleton of a mammoth and a boat trip, the story of the struggle against water is both adventurous and educational.
Storm Surge Barrier
A special feature of Neeltje Jans' is that you can actually view the storm surge barrier from the in and outside. The impressive building includes a concrete guarantee of 200 years and has 45-meters-wide steel doors. A visit to this modern, interactive theme park is a great day out.
Our recommendations for more Holland information
Vibrant festivals, royal art, canal tours and picnics: enjoy the summer in Holland!

Read More

Undoubtedly one of the jewels of Europe, and not just because of the stunning 17th century canals. Go find out for yourself!

Read More

Hotels in special locations, luxurious or low-budget. Book your hotel room at attractive rates here.


Read More

Holland is the ultimate destination for cycling thanks to its flat landscape, mild climate, short distances and wonderful infrastructure.

Read More
What's nearby
Show on map
Address:
Faelweg 5
4354RB Vrouwenpolder
Blog: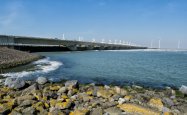 Heather Tucker
Visit Neeltje Jans, an educational theme park in Zeeland, to learn about the battle between Holland and the sea.
Read More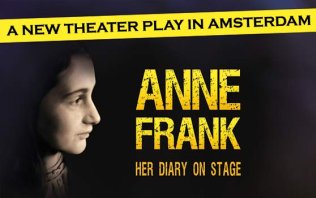 See ANNE in Theater Amsterdam! A unique play, translated into 8 languages, about the life of Anne Frank.
Read More