Die Kinder von König Willem-Alexander und Königin Máxima
Die Kinder von König Willem-Alexander und Königin Máxima
8549 Views
König Willem-Alexander und Königin Máxima haben drei Töchter: Prinzessin Amalia, Prinzessin Alexia und Prinzessin Ariane. Die Prinzessinnen wohnen zusammen mit ihren Eltern in Villa Eikenhorst auf Landgut De Horsten in Wassenaar.
Prinzessin Amalia, Prinzessin Alexia und Prinzessin Ariane
Prinzessin Amalia ist am 7. Dezember 2003 als erstes Kind des Prinzen von Oranje und Prinzessin Máxima in Den Haag geboren. Ihr offizieller Name lautet Catharina-Amalia Beatrix Carmen Victoria Prinzessin der Niederlande, Prinzessin von Oranje-Nassau. Jetzt, da ihr Vater König ist, ist Prinzessin Amalia die erste in der Reihe der Thronfolge.
Prinzessin Amalia hat zwei Schwestern: Prinzessin Alexia und Prinzessin Ariane. Prinzessin Alexia ist am 26. Juni 2005 geboren und Prinzessin Ariane am 10. April 2007. Auch sie erblickten im Bronovo Krankenhaus in Den Haag das Licht der Welt.
Die Erziehung der Prinzessinnen
Alle drei der holländischen Prinzessinnen gehen tagsüber ganz normal zur Schule, wie jedes andere holländische Kind auch. Sie werden an der Openbare Bloemcampschool in Wassenaar unterrichtet. Zuhause sprechen die Mädchen überwiegend holländische, lernen aber auch ein wenig Spanisch von Ihrer Mutter.
Die Prinzessinnen gehen auch verschiedenen Hobbys und Freizeitaktivitäten nach. Prinzessin Amalia spielt beispielsweise gerne Hockey, trainiert Judo, tanzt Ballett, reitet und spielt Geige. Prinzessin Alexia liebt ebenfalls das Ballett und Reiten, spielt Klavier, Hockey und Tennis. Die Hobbys von Prinzessin Ariane sind Klavierspielen, Ballett, Schwimmen und Judo.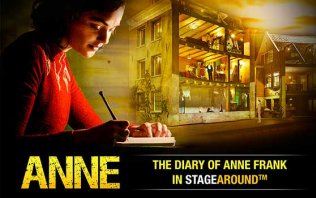 See ANNE in Theater Amsterdam! A unique play, translated into 8 languages, about the life of Anne Frank.
Read More
Our recommendations for more Holland information
Autumn is a great season to discover Holland. Enjoy an gourmet weekend in Haarlem or Breda, try out new flavours in the Rotterdam food market and discover Amsterdam on the most beautiful tram ride in the world.

Read More

Undoubtedly one of the jewels of Europe, and not just because of the stunning 17th century canals. Go find out for yourself!

Read More

Hotels in special locations, luxurious or low-budget. Book your hotel room at attractive rates here.


Read More

Holland is the ultimate destination for cycling thanks to its flat landscape, mild climate, short distances and wonderful infrastructure.

Read More