Dutch Leather & Shoe Museum
Dutch Leather & Shoe Museum
118 Views
In the Dutch Leather & Shoe Museum the shoe industry, contemporary design and technology are brought together. In addition to a permanent collection, the museum also showcases changing exhibits. A visit to the museum will leave you amazed at the versatility of designs and styles of such an everyday item as the shoe.

More than just leather and shoes
Naturally the Dutch Leather & Shoe Museum has an abundance of shoes on display. The collection ranks among the largest in the world. But there is so much more to see and experience here, from complete reconstructions of workshops to a shoe shop from the year 1950. Visitors can also admire a unique collection of saddles, horse collars and gilded leather. And don't forget to visit the museum café for a cup of coffee or tea with a 'half sole' (warm biscuit).

Interactive children's area
In the children's area of the museum, both young and old can explore the world of leather in exciting exhibition rooms. Here visitors can see, smell, listen and touch. Treasure hunts are also organised for kids ages four to twelve and, during the school holidays, informative and original workshops are organised for children ages six and up.

Demonstrations

Free demonstrations are held in the factory section of the museum on every second Sunday of the month and every Wednesday during July and August. Experienced demonstrators explain how leather is tanned and then made into shoes.
For more information, visit Dutch Leather & Shoe Museum!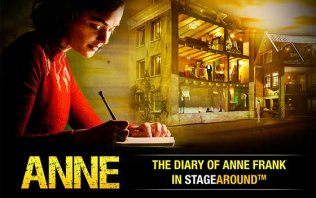 See ANNE in Theater Amsterdam! A unique play, translated into 8 languages, about the life of Anne Frank.
Read More
Our recommendations for more Holland information
Winter in Holland is magical and we like to make things extra warm and cosy during the dark days of the year. Therefore we selected the best best tips for you; from New Year's Eve in Amsterdam, the best ice-skating rinks, christmas shopping and many more.

Read More

Undoubtedly one of the jewels of Europe, and not just because of the stunning 17th century canals. Go find out for yourself!

Read More

Hotels in special locations, luxurious or low-budget. Book your hotel room at attractive rates here.


Read More

Holland is the ultimate destination for cycling thanks to its flat landscape, mild climate, short distances and wonderful infrastructure.

Read More