Nowhere else in Western Europe will you find such a large wet heathland as in the province of Drenthe. Within the 3,700 acres of Dwingelderveld National Park the moors and lakes are interspersed with forests and shifting sands. Besides the Calluna and Erica heather, this area is the habitat for many rare plants, birds, butterflies and almost all Dutch reptiles.
Nature of Drenthe
In the Dwingelderveld there are more than fifty shallow lakes and moors exhibiting a rich and unique flora and fauna. For example, you can encounter woodpeckers, buzzards, falcons, vipers, grass snakes and deer. For the connoisseur, the highlight of a visit to Dwingelderveld is seeing the rare peat butterfly.
Despite the many fens and wet heathlands, Dwingelderveld is easy to explore on foot or bicycle. Some fens have paths constructed over them, so you'll be walking two feet above the water. You can also visit the sheepfold, which is used for the two flocks of sheep that maintain the natural landscape.
Covered wagon and sheepherding
Many activities are organized during the summer months. Let a guide lead you to the most beautiful spots of Dwingelderveld, take a ride over the heath in one of the covered wagons, and attend a sheep herding demonstration. The covered wagon makes it possible for disabled tourists to enter the wet heathlands.
What's nearby
Show on map
Address:
Benderse 22
7963RA Ruinen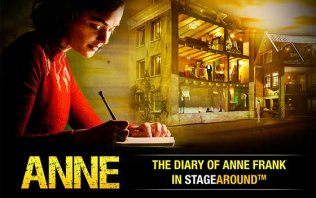 See ANNE in Theater Amsterdam! A unique play, translated into 8 languages, about the life of Anne Frank.
Read More
Our recommendations for more Holland information
Winter in Holland is magical and we like to make things extra warm and cosy during the dark days of the year. Therefore we selected the best best tips for you; from New Year's Eve in Amsterdam, the best ice-skating rinks, christmas shopping and many more.

Read More

Undoubtedly one of the jewels of Europe, and not just because of the stunning 17th century canals. Go find out for yourself!

Read More

Hotels in special locations, luxurious or low-budget. Book your hotel room at attractive rates here.


Read More

Holland is the ultimate destination for cycling thanks to its flat landscape, mild climate, short distances and wonderful infrastructure.

Read More