The Dierenpark Emmen (Zoo Emmen) is a zoo arranged according to the continents of the earth. Every 'continent' in the zoo, from Asia to Europe, represents the plants and animal species of that area. The main goal of the zoo is to educate young and old about the coherence between flora and fauna. 
Animals in the Zoo
Dierenpark Emmen (formerly known as Noorder Dierenpark) opened its doors in 1935. Ever since, the zoo has extended with 'continents', such as the African Savanna, AmeriCasa and Playa Pingüinos. The zoo is home to all sorts of animals, ranging from butterflies to elephants. Visitors are  told all about the importance of nature and sustainability. 
Yucatán Playground
Yucatán is the kind of playground that every child dreams of. Children can play, run, glide, climb and even sail between tree houses, pyramids and ship wrecks. Meanwhile, their parents can have a drink on the nearby restaurant's grand terrace. In short, Zoo Emmen is a great day out for the whole family!
What's nearby
Show on map
Address:
Hoofdstraat 18
7801BA Emmen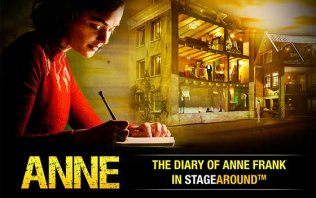 See ANNE in Theater Amsterdam! A unique play, translated into 8 languages, about the life of Anne Frank.
Read More
Our recommendations for more Holland information
Winter in Holland is magical and we like to make things extra warm and cosy during the dark days of the year. Therefore we selected the best best tips for you; from New Year's Eve in Amsterdam, the best ice-skating rinks, christmas shopping and many more.

Read More

Undoubtedly one of the jewels of Europe, and not just because of the stunning 17th century canals. Go find out for yourself!

Read More

Hotels in special locations, luxurious or low-budget. Book your hotel room at attractive rates here.


Read More

Holland is the ultimate destination for cycling thanks to its flat landscape, mild climate, short distances and wonderful infrastructure.

Read More