En coche, autobús o tren a Holanda
En coche, autobús o tren a Holanda
145 Views
Hay varias opciones para ir de España a Holanda. Además de viajar en avión puedes ir a Holanda en coche, autobús o tren. A continuación unas sugerencias.
Autobús
Algunas compañías que cubren este recorrido desde diferentes puntos de España son:
Tren
Desde Madrid, Barcelona u otras ciudades españolas existen múltiples posibilidades para viajar a Holanda en tren, pero todas ellas pasan inexorablemente por París.
• Eurail
Viaja a Holanda en tren con el Eurail Benelux pass, Eurail Global pass y Eurail Select pass.
• Interrail
El interrail es la mejor forma de viajar en tren por Europa. Permite viajar ilimitadamente por una o varias zonas de aplicación de la tarifa en 2ª clase. Además ofrece descuentos del 50% en billetes de países de tránsito.
En coche
Dependiendo del paso fronterizo de los Pirineos, y en función de lo que quieres visitar en el camino, la mayoría de las rutas convergen en París, para seguir hasta Holanda vía Bruselas y Amberes. Todo el trayecto puedes hacer por autopistas. Las autopistas belgas y holandesas son gratuitas; el trayecto en autopista por España y Francia (desde Madrid) cuesta aproximadamente €90.
Distancias
Ámsterdam está a 1820 km de Madrid, 1545 km de Barcelona y 1425 km de Bilbao.
Visita la página web Al filo de lo cutre para saber más sobre un viaje a Holanda en furgoneta.
Our recommendations for more Holland information
Vibrant festivals, royal art, canal tours and picnics: enjoy the summer in Holland!

Read More

Undoubtedly one of the jewels of Europe, and not just because of the stunning 17th century canals. Go find out for yourself!

Read More

Hotels in special locations, luxurious or low-budget. Book your hotel room at attractive rates here.


Read More

Holland is the ultimate destination for cycling thanks to its flat landscape, mild climate, short distances and wonderful infrastructure.

Read More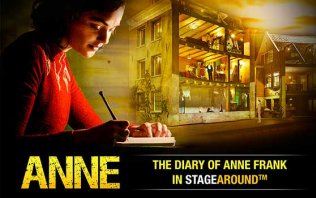 See ANNE in Theater Amsterdam! A unique play, translated into 8 languages, about the life of Anne Frank.
Read More