Hotel New York - Rotterdam
Hotel New York - Rotterdam
2499 Views
Hotel New York is located in the former headquarters of the Holland America Line, at the tip of the Kop van Zuid district of Rotterdam. Ships sailed from this location at the Wilhelmina Pier in Rotterdam to New York for a century. Tens of thousands of adventurous passengers departed from what is now Hotel New York, in search of a better life in "the promised land", America. The shipping industry changed however, and the last boat to carry passengers sailed from Rotterdam in 1971. The Holland America Line moved, and its headquarters remained vacant until it was renamed Hotel New York in 1993.
Hotel New York facilities
Hotel New York consists of a hotel, restaurant, bar, outdoor café, newspaper stand and bookstore. The hotel has made an effort to keep the original architecture and interior intact. Guests will be amazed at the gorgeous Jugendstil decorations and the history with which the building is suffused. Order something from the menu, and take the time to really enjoy Hotel New York.
Around Hotel New York
Hotel New York is located in the Kop van Zuid district, and is surrounded by interesting architecture and other places of interest. Stroll along the Wilhelmina Pier and take in the skyline of Rotterdam across the river, the Erasmus Bridge and the tallest building in the Benelux, the Maastoren.
Visit the Nederlands Fotomuseum or take a water taxi from Hotel New York to the lively Veerhaven area on the other side of the river. Calling all men! A unique experience awaits you in the New York Barber Shop in the basement level of Hotel New York.
What's nearby
Show on map
Blog: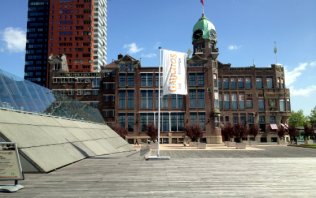 Heather Tucker
Where's a great place to eat in Rotterdam, especially when the sun is shining? Hotel New York!
Read More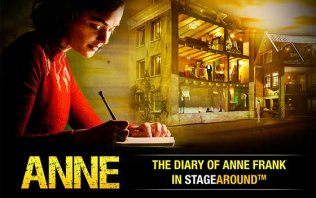 See ANNE in Theater Amsterdam! A unique play, translated into 8 languages, about the life of Anne Frank.
Read More
Our recommendations for more Holland information
Winter in Holland is magical and we like to make things extra warm and cosy during the dark days of the year. Therefore we selected the best best tips for you; from New Year's Eve in Amsterdam, the best ice-skating rinks, christmas shopping and many more.

Read More

Undoubtedly one of the jewels of Europe, and not just because of the stunning 17th century canals. Go find out for yourself!

Read More

Hotels in special locations, luxurious or low-budget. Book your hotel room at attractive rates here.


Read More

Holland is the ultimate destination for cycling thanks to its flat landscape, mild climate, short distances and wonderful infrastructure.

Read More