The 'hunebedden' or passage graves are an emblem of the province of Drenthe. They were created by peasant tribes 5000 years ago. 54 of these graves have stood the test of time. Each passage grave is a tomb made from enormous, solid stones. The stones were left behind after the penultimate ice age and weigh up to 40 tons each.
Passage Graves of Drenthe
There are many questions about the 'hunebedden'. Who were these peasant tribes and how did they manage to lift the stones? These and many other questions are answered at the Hunebed Centre in Borger.  
The Hunebed Centre
Learn more about the history of and climb into the amazing passage graves in Drenthe. The Borger Hunebed Centre will inform you about the rich history of the tribes and graves for just a few Euros. The Hunebed Centre is located in a beautiful, natural environment, so the best way to discover many 'hunebedden' and enjoy the province of Drenthe is by bike.
What's nearby
Show on map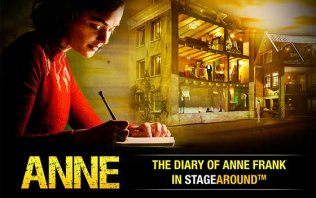 See ANNE in Theater Amsterdam! A unique play, translated into 8 languages, about the life of Anne Frank.
Read More
Our recommendations for more Holland information
Winter in Holland is magical and we like to make things extra warm and cosy during the dark days of the year. Therefore we selected the best best tips for you; from New Year's Eve in Amsterdam, the best ice-skating rinks, christmas shopping and many more.

Read More

Undoubtedly one of the jewels of Europe, and not just because of the stunning 17th century canals. Go find out for yourself!

Read More

Hotels in special locations, luxurious or low-budget. Book your hotel room at attractive rates here.


Read More

Holland is the ultimate destination for cycling thanks to its flat landscape, mild climate, short distances and wonderful infrastructure.

Read More