The name 'kopstoot' or head-butt says it all – this is a drink that gives you an instant kick. Or rather two drinks, because 'kopstoot' is the nickname coined for the combination of a beer and a shot of 'jenever' or Dutch gin. Another typically Dutch habit (although also known in Belgium) that you need to try with a certain amount of vigilance.
A strong combination
The idea is to first down the glass of 'jenever' in one go. Since 'jenever' has a high alcohol percentage, this may cause a burning sensation down your throat. You can then 'extinguish' the burning sensation by enjoying a fresh glass of beer. This hazardous duo is also known as a 'nekslag' (neck slam), 'stelletje' (couple) or 'zijspan' (sidecar). The 'duikboot' (submarine) is a variant of the 'kopstoot' in which the entire shot glass is gently immersed in the beer glass. The art is to drink only beer for the first few sips, after which the 'jenever' pours slowly into the glass.
Want to try?
Feel like trying a 'kopstoot'? The infamous couple is available from nearly every pub in Holland. Be careful, though, it seems a less dangerous combination than it really is because the taste of the 'jenever' is rinsed away by the beer. As we say in Holland: Enjoy in moderation!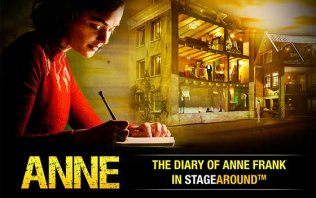 See ANNE in Theater Amsterdam! A unique play, translated into 8 languages, about the life of Anne Frank.
Read More
Our recommendations for more Holland information
Winter in Holland is magical and we like to make things extra warm and cosy during the dark days of the year. Therefore we selected the best best tips for you; from New Year's Eve in Amsterdam, the best ice-skating rinks, christmas shopping and many more.

Read More

Undoubtedly one of the jewels of Europe, and not just because of the stunning 17th century canals. Go find out for yourself!

Read More

Hotels in special locations, luxurious or low-budget. Book your hotel room at attractive rates here.


Read More

Holland is the ultimate destination for cycling thanks to its flat landscape, mild climate, short distances and wonderful infrastructure.

Read More