Las hijas del rey Guillermo Alejandro y la reina Máxima
Las hijas del rey Guillermo Alejandro y la reina Máxima
1781 Views
El rey Guillermo Alejandro y la reina Máxima tienen 3 hijas: la princesa Amalia, la princesa Alexia y la princesa Ariane. Las princesas viven con sus padres en Eikenhorst, en la finca De Horsten en Wassenaar.
La princesa Amalia, la princesa Alexia y la princesa Ariane
La princesa Amalia nació el 7 de diciembre de 2003 en La Haya, la primogénita del Príncipe de Orange y la Princesa Máxima. Su nombre oficial es Princesa de Holanda y Princesa de Orange-Nassau Catalina Amalia Beatriz Carmen Victoria. Ahora que su padre es rey, la princesa Amalia está la primera en la línea sucesoria al trono holandés.
La princesa Amalia tiene dos hermanas menores, la princesa Alexia y la princesa Ariane. La princesa Alexia nació el 26 de junio de 2005, y la princesa Ariane el 10 de abril de 2007, también en el hospital Bronovo de La Haya, como su hermana mayor.
La educación de las princesas
Las tres princesas holandesas van a la escuela durante el día, como cualquier otro niño holandés. Estudian en la Escuela Pública Bloemcamp de Wassenaar. En casa, las niñas hablan sobre todo holandés, aunque también aprenden español de su madre.
Las princesas también tienen sus aficiones y actividades extraescolares. A la princesa Amalia le gusta el hockey, el judo, el ballet, la equitación y el violín. A la princesa Alexia también le gustan el ballet y la equitación, y además practica el piano y juega al hockey y al tenis. La princesa Ariane, finalmente, toca el piano y practica el ballet, la natación y el judo.
Our recommendations for more Holland information
Vibrant festivals, royal art, canal tours and picnics: enjoy the summer in Holland!

Read More

Undoubtedly one of the jewels of Europe, and not just because of the stunning 17th century canals. Go find out for yourself!

Read More

Hotels in special locations, luxurious or low-budget. Book your hotel room at attractive rates here.


Read More

Holland is the ultimate destination for cycling thanks to its flat landscape, mild climate, short distances and wonderful infrastructure.

Read More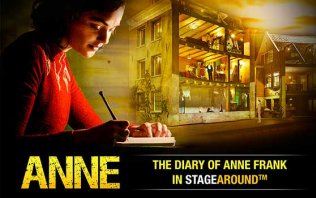 See ANNE in Theater Amsterdam! A unique play, translated into 8 languages, about the life of Anne Frank.
Read More