Legendary Eleven Cities Tour winner Reinier Paping
Legendary Eleven Cities Tour winner Reinier Paping
137 Views
The 1963 Eleven Cities Tour is still the most infamous of all fifteen tours that have ever been organised. It was hellishly cold and just 69 out of 10,000 competitors reached the finish. Reinier Paping was the winner, with Jan Uitham and Jeen van den Berg following behind him. He won two tickets for the Deventer skating rink and a silver cigarette box.
Long day
Reinier Paping had always been a good sportsman and had been trained as a gym teacher. He left Leeuwarden early in the morning and got away from the lead group. Eventually, after 10 hours and 59 minutes, he reached the finish 22 minutes ahead of the others.
A fair win
There was a small riot when video images showed that he had skated in the slipstream of local 'front runners' but the number 2 in the race said he had done it all by himself. Since that time the name of Reinier Paping will always be connected to this legendary ride, which covers 200 km of ice.
What's nearby
Show on map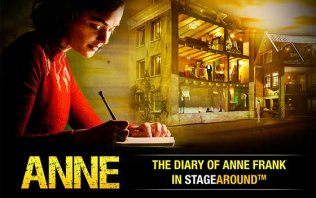 See ANNE in Theater Amsterdam! A unique play, translated into 8 languages, about the life of Anne Frank.
Read More
Our recommendations for more Holland information
Winter in Holland is magical and we like to make things extra warm and cosy during the dark days of the year. Therefore we selected the best best tips for you; from New Year's Eve in Amsterdam, the best ice-skating rinks, christmas shopping and many more.

Read More

Undoubtedly one of the jewels of Europe, and not just because of the stunning 17th century canals. Go find out for yourself!

Read More

Hotels in special locations, luxurious or low-budget. Book your hotel room at attractive rates here.


Read More

Holland is the ultimate destination for cycling thanks to its flat landscape, mild climate, short distances and wonderful infrastructure.

Read More