Louer une voiture en Hollande
Louer une voiture en Hollande
641 Views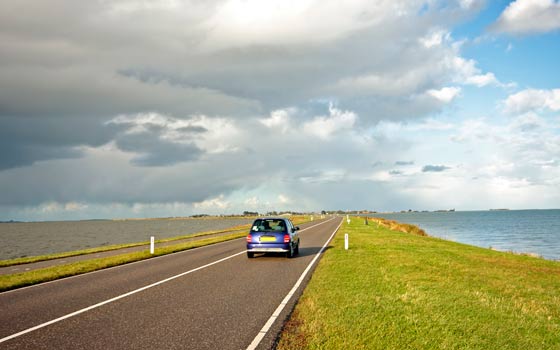 Louer une voiture en Hollande
Read more
Si vous partez en vacances en Hollande et que vous voulez visiter plusieurs sites, louez donc une voiture ! C'est un moyen idéal pour explorer confortablement et à votre propre rythme la Hollande.
En Hollande, vous pouvez louer une voiture chez Avis, Hertz et Sixt.
Au Schiphol Plaza, vous pouvez louer ou venir chercher directement votre voiture de location.
Lisez les 10 conseils sur la location de voiture en Hollande.
Louer une voiture en Hollande
Si vous voulez louer une voiture en Hollande, il y a à cet égard de nombreuses entreprises de location. Un certain nombre de loueurs bien connus sont Avis, Budget, Europcar, Hertz et Sixt. Ces entreprises ont des bureaux à divers endroits dans le pays, mais bien sûr aussi à l'aéroport d'Amsterdam Schiphol, au Schiphol Plaza (près du Hall Arrivée 3). Vous pourrez ainsi monter directement dans votre voiture à votre arrivée.
10 conseils sur la location de voiture en Hollande
| | |
| --- | --- |
| 1 | Si vous arrivez par avion en Hollande, veillez à ce que vous puissiez venir prendre et retourner votre voiture de location à l'aéroport. Lorsque vous réservez à l'avance votre voiture de location en ligne, c'est souvent moins cher et ça permet d'économiser du temps et des efforts à l'arrivée. |
| 2 | Réfléchissez, avant de louer une voiture, si vous avez besoin d'un système de navigation ou d'un siège enfant. |
| 3 | Pour louer une voiture, vous devez être en possession d'un permis de conduire valide. |
| 4 | Lisez attentivement le contrat de location pour connaitre le montant de la franchise et le type de couverture. Le montant de la caution et le nombre de « kilomètres libres » sont des choses qui sont utiles de connaitre à l'avance. |
| 5 | Inspectez toujours à l'avance l'état du véhicule au niveau des dommages et contrôlez si tout fonctionne correctement. Vérifiez l'éclairage, le klaxon, la climatisation, les vitres, les ceintures de sécurité et si une roue de secours est présente ou non. |
| 6 | Veillez à vous faire informer des numéros d'urgence par le loueur, en cas, par exemple, de défauts techniques, de panne ou d'accident. |
| 7 | Avant de conclure un contrat de location, une carte de crédit est généralement nécessaire. La carte de crédit garantit en fait la caution. |
| 8 | Veillez à vérifier la voiture au niveau des dommages comme les éraflures et les chocs. En cas de dommages mineurs visibles lorsque vous récupérez la voiture, notez-les sur le contrat. Prendre une photo est toujours pratique, vous n'aurez ensuite pas de discussion et le coût des dommages existants ne pourra pas vous être facturé. |
| 9 | Lors du retour, vérifiez toujours la voiture au niveau des dommages éventuels. Si vous avez eu un accident, le loueur pourrait vous facturer des frais. Astuce : faites vous-même une photo pour vos dossiers. |
Enfin (10), assurez-vous que vous êtes bien informé des règles de conduite en Hollande.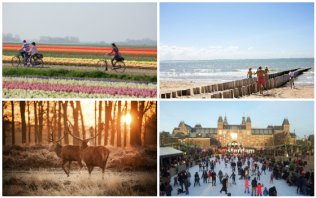 Holland is beautiful in all seasons. Find the best holiday tips for spring, summer, autumn and winter.
Read more


Our recommendations for more Holland information
Winter in Holland is magical and we like to make things extra warm and cosy during the dark days of the year. Therefore we selected the best best tips for you; from New Year's Eve in Amsterdam, the best ice-skating rinks, christmas shopping and many more.

Read more

Undoubtedly one of the jewels of Europe, and not just because of the stunning 17th century canals. Go find out for yourself!

Read more

Hotels in special locations, luxurious or low-budget. Book your hotel room at attractive rates here.


Read more

Holland is the ultimate destination for cycling thanks to its flat landscape, mild climate, short distances and wonderful infrastructure.

Read more