Dare to rub noses with the polar bears? Or do you prefer to stand eye to eye with the Humboldt penguins in their fantastic enclosure? Spy on the unique, white lions from an exciting observation point and wander through the Bear Forest, where brown bears and wolves live side by side. Walk around as the orangutans swing above you or act like an animal yourself in RavotAapia, Europe's largest covered jungle playground.
Sea lion sensation
In 2012, Ouwehands Zoo Rhenen presents the new sea lion show 'Elements' in the Blue Lagoon. This new sea lion sensation is full of excitement, unique moments and surprises. Our spirited sea lions, together with their trainers, put on a stunning show. They take you on a tour of the four elements of nature in a top-notch show. You must not miss 'Elements'! 
RavotAapia
Act like an animal in RavotAapia - Europe's largest covered jungle playground. Play as if you were part of the legend of the pirate shipwreck, and climb and clamber around like the otters and squirrel monkeys. Go on a voyage of discovery and experience it all for yourself!
What's nearby
Show on map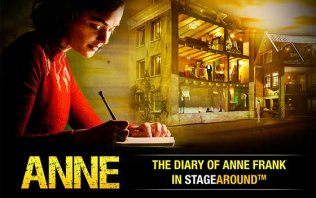 See ANNE in Theater Amsterdam! A unique play, translated into 8 languages, about the life of Anne Frank.
Read More
Our recommendations for more Holland information
Winter in Holland is magical and we like to make things extra warm and cosy during the dark days of the year. Therefore we selected the best best tips for you; from New Year's Eve in Amsterdam, the best ice-skating rinks, christmas shopping and many more.

Read More

Undoubtedly one of the jewels of Europe, and not just because of the stunning 17th century canals. Go find out for yourself!

Read More

Hotels in special locations, luxurious or low-budget. Book your hotel room at attractive rates here.


Read More

Holland is the ultimate destination for cycling thanks to its flat landscape, mild climate, short distances and wonderful infrastructure.

Read More