Shopping in Delft
892 Views
To put it simply: shopping in Delft is the best. The shopping district is located in the old city centre. Hundreds of shops, specialty shops and boutiques rub shoulders with centuries-old monuments, lovely squares and long canals. Two other advantages of shopping in Delft are that most of the shopping district is car-free, and that ample underground parking is available nearby. No wonder that Delft is voted one of the top 10 Dutch shopping cities every year!
Shopping streets in Delft
To help you on your way to a wonderful shopping experience in Delft, we have listed a number of streets you definitely have to see (and shop in). Start near the Markt square. These streets are called Oude Delft, Choorstraat, Voldersgracht, Wijnhaven, Hippolytusbuurt and Vrouw Juttenland. The sheer variety of shops will surprise you: art galleries, gift boutiques, exclusive fashion shops and lovely vintage shops. In recent years we have been seeing more and more popup stores in Delft.
Attractive shopping streets like Brabantse Turfmarkt, Burgwal, Gasthuislaan, Molslaan and Breestraat offer a broad range of fashion boutiques, cheese and wine shops and specialty shops. From here, it's a quick walk to modern shopping areas 'In de Veste' and 'Zuidpoort'. This is where you will find big department and chain stores.
Opening hours
Most stores are open on Monday afternoons (13:00 – 18:00), Tuesdays through Fridays (9:00 – 18:00, Fridays to 21:00), and Saturdays (9:00 – 17:00). Some shops are also open on Sundays. Please note that the small shops and boutiques may have different opening hours than standard.
Our recommendations for more Holland information
Vibrant festivals, royal art, canal tours and picnics: enjoy the summer in Holland!

Read More

Undoubtedly one of the jewels of Europe, and not just because of the stunning 17th century canals. Go find out for yourself!

Read More

Hotels in special locations, luxurious or low-budget. Book your hotel room at attractive rates here.


Read More

Holland is the ultimate destination for cycling thanks to its flat landscape, mild climate, short distances and wonderful infrastructure.

Read More
What's nearby
Show on map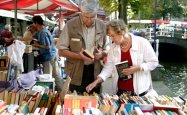 Find some souvenirs and buy the best food at the lovely markets in Delft.
Read More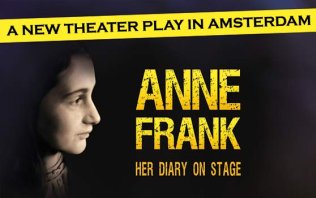 See ANNE in Theater Amsterdam! A unique play, translated into 8 languages, about the life of Anne Frank.
Read More