Exclusive shopping in Rotterdam
Exclusive shopping in Rotterdam
1654 Views
Once you have seen the museums, visited the restaurants and discovered the harbours, it is time for some shopping in Rotterdam. If you want to stay away from the big high streets and shopping malls, you may want to know where to find the most original shops in Rotterdam. We have compiled a list of special shops for you…some exclusive and some for those without deep pockets, but always unique.
Groos (Schiekade 203) Concept store offering products made in Rotterdam only.
ANSH (Mauritsweg 51) ANSH, short for Another Shop, is a fashion store for women. It stocks an extraordinary range of exclusive brands.
Nen (Van Oldebarneveltstraat 121c) Affordable basics for men and women by new, talented designers. This is where you will find a mix of vintage pieces, accessories and timeless classics.
Betsy Palmer (Witte de Withstraat 9a) Extraordinary shoes for women who like to stand out from the crowd.
C. Cruden (Boomgaardstraat 84) Born and raised in Rotterdam, C. Cruden designs and produces special denim products in Rotterdam.
Ginza (Pannekoekstraat 6a) Ginza is the most exclusive sneaker store in Holland and offers a broad range of special sneakers, top class brands and Japanese street wear.
Objet Trouvé (Pannekoekstraat 44a) Recently opened shop that sells products like sweatshirts, trench coats, tutus and accessories from exclusive little brands.
Louen (Pannekoekstraat 89a) Louen stocks a range of affordable yet exclusive labels.
Very Cherry (Botersloot 52a) Fun, colourful shop offering clothes for a Rock 'n Roll lifestyle. Go here for a retro look with classic designs and prints from the 1960s and 1970s.
Gussie & Doortje (Raampoortstraat 32, MiniMall Rotterdam) Concept store that stocks a unique range of vintage apparel, interior objects, art and great food. Everything you see, including the table and chair you sit on, is for sale.
Lunch break? These are our tips
Level (Pannekoekstraat 76a) Enjoy home-made cocktails and delicious snacks here. The best way to recharge your batteries during a shopping spree.
Koekela (Nieuwe Binnenweg 79a) Home-made cookies, muffins, scones and pies made with the best ingredients.
Burgertrut (Teilingerstraat 128) This is the place to be if you like a good hamburger. They serve organic meat as well as vegetarian options.
Rodin (Schilderstraat 20a) If you are near the Witte de Withstraat, this is the perfect place for a lunch break. Styled after a Parisian brasserie, it serves French cuisine classics.
What's nearby
Show on map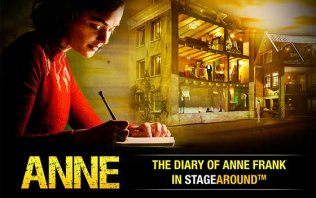 See ANNE in Theater Amsterdam! A unique play, translated into 8 languages, about the life of Anne Frank.
Read More
Our recommendations for more Holland information
Winter in Holland is magical and we like to make things extra warm and cosy during the dark days of the year. Therefore we selected the best best tips for you; from New Year's Eve in Amsterdam, the best ice-skating rinks, christmas shopping and many more.

Read More

Undoubtedly one of the jewels of Europe, and not just because of the stunning 17th century canals. Go find out for yourself!

Read More

Hotels in special locations, luxurious or low-budget. Book your hotel room at attractive rates here.


Read More

Holland is the ultimate destination for cycling thanks to its flat landscape, mild climate, short distances and wonderful infrastructure.

Read More