The 4 Ways Holland Stands Above The Rest
The 4 Ways Holland Stands Above The Rest
2,487 Views
The 4 Ways Holland Stands Above The Rest
Read more
If there were a ceremony to recognize excellence among nations in the world, Holland would win these awards:
1) The Tallest
When it comes to stature, the Dutch literally do stand above the rest, with the average Dutch man towering at 6 foot 1 inches tall (that's 3 inches taller than the average American). In fact, the Dutch are so tall that the country had to put out a mandate for doorways to be at least 7 feet 8 inches high! The Dutch can thank their strapping physique to the fact they have…
2) The Best Diet
Oxfam found the Netherlands to be the No. 1 country in the world  for having the most plentiful, nutritious, healthy and affordable diet. Despite all of their delicious pastries and tempting pancake-houses, the Dutch primarily eat dairy, meat and vegetables, which have served their bodies well.
3) The Best Work-Life Balance
The Netherlands may be one of the wealthiest countries in the world, but it is also the country whose citizens work the fewest hours. On average, the Dutch work fewer than 30 hours per week, giving them more time to raise their children, ride bikes and of course…be the coolest.
4) The Coolest
Holland can get pretty cool temperature-wise, but of course, that's not the kind of cool we're talking about. The healthy and happy Dutch have been ahead of trends for centuries, making them the Original Cool.
Related Articles
Funny facts about the Netherlands you would not expect.

Read more

Combine your visit to Holland with a wellness treatment day.

Read more

Great fun for a family day out in Holland.

Read more
Video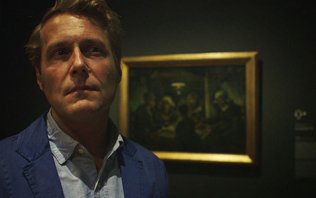 He's the original cool. (NEW VIDEO!)
Read more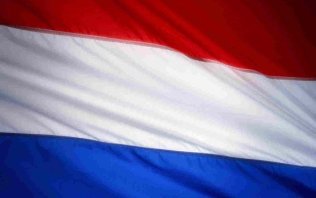 The Netherlands is one of the most densely populated countries in the world.
Read more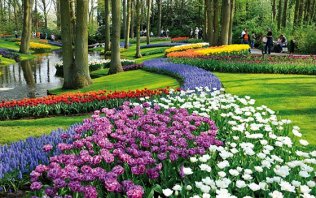 The best place to see tulips in Holland is Keukenhof. Keukenhof is a park with 7 million flower bulbs surrounded by tulip fields.
Read more
Our recommendations for more Holland information
Vibrant festivals, royal art, canal tours and picnics: enjoy the summer in Holland!

Read more

Undoubtedly one of the jewels of Europe, and not just because of the stunning 17th century canals. Go find out for yourself!

Read more

Book your hotel in Holland well in advance. Check out the most popular places here.


Read more

Holland is the ultimate destination for cycling thanks to its flat landscape, mild climate, short distances and wonderful infrastructure.

Read more