Paris has the Eiffel Tower, Brussels has the Atomium and Rotterdam has the Euromast. Architect Maaskant designed the Euromast in 1960 on the occasion of the Floriade, the world horticultural expo. It's still one of Rotterdam's main features and icons.

Building the Euromast

The tower was 'only' 100 meters high at the time. Eight years later the medical faculty topped it by 14 meters. It was decided to increase the height of the Euromast by 85 meters by building the Space Tower, which was finished in 1970.

Adventure and Romance in Rotterdam

Prepare for an adventure when you visit the Euromast. Take the super-fast automatic lifts to the platforms and enjoy the view from which you can see as far as The Hague and Antwerp (Belgium) on a clear day. Then it's time to start abseiling back down! Do make reservations well in advance, because the abseiling adventure is very popular. Those who are  in a more romantic mood can also dine at the top of the tower, sleep in one of the suites and wake up with the spectacular view.
For more information about Rotterdam go back to the Rotterdam or the attractions in Rotterdam page.
What's nearby
Show on map
Address:
Parkhaven 20
3016GM Rotterdam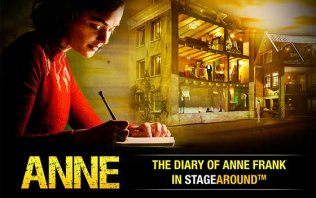 See ANNE in Theater Amsterdam! A unique play, translated into 8 languages, about the life of Anne Frank.
Read More
Our recommendations for more Holland information
Winter in Holland is magical and we like to make things extra warm and cosy during the dark days of the year. Therefore we selected the best best tips for you; from New Year's Eve in Amsterdam, the best ice-skating rinks, christmas shopping and many more.

Read More

Undoubtedly one of the jewels of Europe, and not just because of the stunning 17th century canals. Go find out for yourself!

Read More

Hotels in special locations, luxurious or low-budget. Book your hotel room at attractive rates here.


Read More

Holland is the ultimate destination for cycling thanks to its flat landscape, mild climate, short distances and wonderful infrastructure.

Read More