'The hell of 1963'
211 Views
The most infamous of the fifteen Elfstedentochten or Eleven Cities Tours to date is the tour of 1963. Some 10,000 contestant started the race but only 69 reached the finish within the time set for the skating tour. It was a truly gruesome ride and even today it is known as 'the hell of 63'.
Severe frost and snow
On that fateful 18 January 1963, the temperature at the start was minus 18 degrees Centigrade. While the temperature rose a little in the afternoon, the stormy Easterly wind made it feel much, much colder than before. Moreover, a lot of snow had fallen in the days before the race. The wind shipped the snow through the air, making the skating route invisible at times.
National hero
Reinier Paping was the eventual winner and became a national hero as a result. An important part of that was the fact that it was the first Eleven Cities Tour to be broadcast extensively on television.
What's nearby
Show on map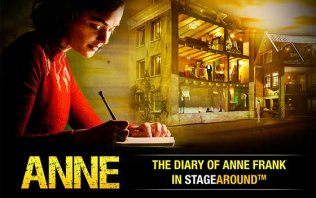 See ANNE in Theater Amsterdam! A unique play, translated into 8 languages, about the life of Anne Frank.
Read More
Our recommendations for more Holland information
Winter in Holland is magical and we like to make things extra warm and cosy during the dark days of the year. Therefore we selected the best best tips for you; from New Year's Eve in Amsterdam, the best ice-skating rinks, christmas shopping and many more.

Read More

Undoubtedly one of the jewels of Europe, and not just because of the stunning 17th century canals. Go find out for yourself!

Read More

Hotels in special locations, luxurious or low-budget. Book your hotel room at attractive rates here.


Read More

Holland is the ultimate destination for cycling thanks to its flat landscape, mild climate, short distances and wonderful infrastructure.

Read More