The royal family on King's day
The royal family on King's day
1507 Views
Everyone in Holland celebrates King's Day on 27 April. What does His Majesty the King do on this special day? When Queen Juliana still reigned there was a procession on Queen's Day, with thousands of Dutch people walking past the steps of Soestdijk Palace and laying down flowers to cover the entrance.
Visiting the people
Things changed when Beatrix became our queen. She joined the people and visited one or two towns or cities in a specific province each year. She was accompanied by many members of her family and the royals were treated to a broad range of folkloric activities. Our new King Willem-Alexander has promised to preserve this wonderful tradition. This tradition continues with King Willem-Alexander.
Singing and dancing
Children sing special songs, people demonstrate old dances and crafts, and the royal family is happy to join in. The family visits new cities or towns each year so if you want to know where to find the King and his family this year, you should ask in advance.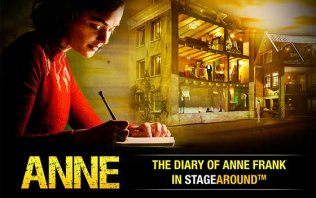 See ANNE in Theater Amsterdam! A unique play, translated into 8 languages, about the life of Anne Frank.
Read More
Our recommendations for more Holland information
Winter in Holland is magical and we like to make things extra warm and cosy during the dark days of the year. Therefore we selected the best best tips for you; from New Year's Eve in Amsterdam, the best ice-skating rinks, christmas shopping and many more.

Read More

Undoubtedly one of the jewels of Europe, and not just because of the stunning 17th century canals. Go find out for yourself!

Read More

Hotels in special locations, luxurious or low-budget. Book your hotel room at attractive rates here.


Read More

Holland is the ultimate destination for cycling thanks to its flat landscape, mild climate, short distances and wonderful infrastructure.

Read More