Travel by Train
28343 Views
Holland has a modern and extensive railway network. Intercity trains run regularly between the larger cities. Express trains and local trains also stop at intermediate stations. Most trains offer a choice between first and second class. It is not possible to make reservations for seats on regular trains. It may therefore be more comfortable to travel first class in the busy trains in the Randstad area (encompassing the cities of Amsterdam, The Hague, Utrecht and Rotterdam) during peak hours. The train stations are centrally located. You won't have to spend a long time searching for your destination  as you will arrive close to the museums and historical places you might wish to visit.
Train Tickets
Tickets are available from the NS (Netherlands Railways) ticket offices and, easier still, from the ticket machines at the stations. Do inquire after special offers and reduced children's fares. You can also choose to buy an OV-chipcard, a public transport smart card that can be used to check in and out at all forms of public transportation. (More details about the OV-chipcard can be found in the article of the same name)
Fast Trains
The high speed Intercity Direct and NS Hispeed trains will take you from Rotterdam to Amsterdam Airport Schiphol or the city of Amsterdam in just three quarters of an hour. These fast trains run every hour on weekdays. Your reservation guarantees you a seat.
Night trains
Are you raring to go clubbing in Utrecht, but your hotel is in The Hague? The NS Night Net trains run between Rotterdam Central, The Hague Hollands Spoor, Leiden Central, Amsterdam Airport Schiphol, Amsterdam Central and Utrecht every hour of every night.
Luggage
You may take hand luggage on board free of charge, provided it is small enough to be placed under your seat or in the rack above your head. If you want to leave your heavy luggage, most larger stations have luggage lockers for rent.
Train Travel Information
Visit the Nederlandse Spoorwegen (Netherlands Railways) website for extensive information on departure times and fares, or call for traveler's information 0900-9292 (EUR 0.70 per minute, from within Holland only). For information on the high speed trains, please visit NS International.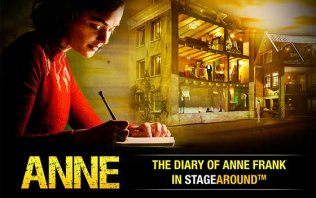 See ANNE in Theater Amsterdam! A unique play, translated into 8 languages, about the life of Anne Frank.
Read More
Our recommendations for more Holland information
Winter in Holland is magical and we like to make things extra warm and cosy during the dark days of the year. Therefore we selected the best best tips for you; from New Year's Eve in Amsterdam, the best ice-skating rinks, christmas shopping and many more.

Read More

Undoubtedly one of the jewels of Europe, and not just because of the stunning 17th century canals. Go find out for yourself!

Read More

Hotels in special locations, luxurious or low-budget. Book your hotel room at attractive rates here.


Read More

Holland is the ultimate destination for cycling thanks to its flat landscape, mild climate, short distances and wonderful infrastructure.

Read More