Travel to Holland by car
2025 Views
The Netherlands is very well suited for car travel. The roads are well-maintained and the road markings and signpost make it easy to find your way around. From Amsterdam, you can reach most cities like Utrecht, Rotterdam, The Hague, Delft and Leiden within an hour's drive. Groningen and Maastricht take about two hours. Holland only has two toll roads; the tunnels 'Westerscheldetunnel' and 'Dordse Kil'.
Fuel
Cars in Holland run on gasoline or diesel. The pumps at the petrol stations indicate which type of fuel they contain. Some cars in Holland run on Liquefied Petroleum Gas (LPG). 
Most gas stations are open 7 days a week and sell diesel, gasoline and, in most cases, LPG.  
Maximum Speed
The maximum speed on the national motorways lies between 130 or 100 kilometers an hour. Within the urban areas, speed limits are set at 50 kilometers an hour and, in some cases, 80 kilometers an hour.
Speed Penalties
There are many speed cameras and other traffic control devices in the Netherlands. The penalties for speeding, using your mobile phone while driving, driving under the influence of alcohol and driving through a red light can easily run up to a few hundred Euros.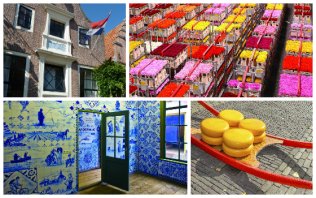 Discover the traditional side of the Netherlands. See the typical Dutch postcard impressions with cheese, windmills and folklore in real life.
Read More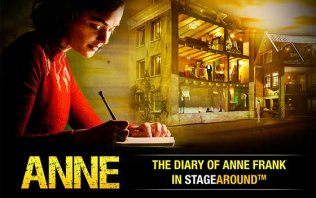 See ANNE in Theater Amsterdam! A unique play, translated into 8 languages, about the life of Anne Frank.
Read More
Our recommendations for more Holland information
Winter in Holland is magical and we like to make things extra warm and cosy during the dark days of the year. Therefore we selected the best best tips for you; from New Year's Eve in Amsterdam, the best ice-skating rinks, christmas shopping and many more.

Read More

Undoubtedly one of the jewels of Europe, and not just because of the stunning 17th century canals. Go find out for yourself!

Read More

Hotels in special locations, luxurious or low-budget. Book your hotel room at attractive rates here.


Read More

Holland is the ultimate destination for cycling thanks to its flat landscape, mild climate, short distances and wonderful infrastructure.

Read More