The Wereldmuseum (The World Museum) is an ethnographic museum located in Rotterdam's famous harbor. Founded in 1883, the museum holds more than 1,800 ethnographic objects from various cultures in Asia, Oceania, Africa, the Americas and the Islamic heritage.
Unique ethnographic museum by the harbor
A world leader in Buddhist Art
Founded by scientists, merchants and travelers in the 19th century
Foundations of the Wereldmuseum
The Museum is housed in a beautiful 19th century building by the water. It used to be the gathering place of Royal Yacht Club of Prince Hendrik of Holland. The club's members were merchants and scientists who travelled all over the world, and brought back unusual objects and curiosities. These eventually became the foundation of the Wereld Museum's permanent collection.
World leader in Buddhist art collection
One of the highlights in the museum is its impressive Buddhist art collection, a long term loan from the Bohimanda Foundation. This unique collection has never been shown before in its entirety to the public. Its premiere showing made the museum a world leader in the field of Buddhist art.
Enjoy worldly food
For a luxurious atmosphere reminiscent of old times and a scenic view of the water, enjoy fine Mediterranean dishes at the museum's restaurant.
Travel back in time and explore the world's many wonders at the Wereld Museum in Rotterdam.
What's nearby
Show on map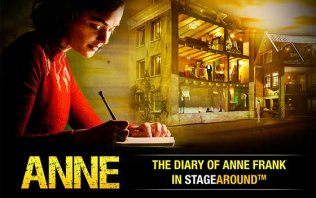 See ANNE in Theater Amsterdam! A unique play, translated into 8 languages, about the life of Anne Frank.
Read More
Our recommendations for more Holland information
Winter in Holland is magical and we like to make things extra warm and cosy during the dark days of the year. Therefore we selected the best best tips for you; from New Year's Eve in Amsterdam, the best ice-skating rinks, christmas shopping and many more.

Read More

Undoubtedly one of the jewels of Europe, and not just because of the stunning 17th century canals. Go find out for yourself!

Read More

Hotels in special locations, luxurious or low-budget. Book your hotel room at attractive rates here.


Read More

Holland is the ultimate destination for cycling thanks to its flat landscape, mild climate, short distances and wonderful infrastructure.

Read More