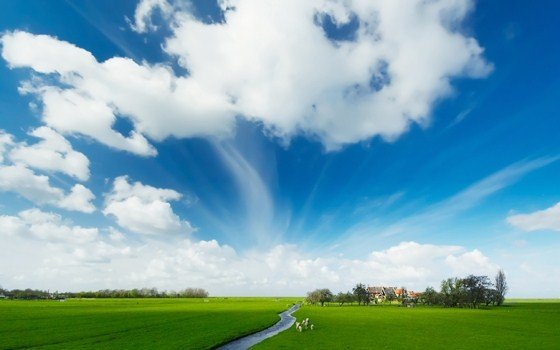 Wetter
Genießen Sie das moderate Seeklima der Niederlande mit seinen milden Wintern und den kühlen Sommern. Sie können Holland zu jeder Zeit des Jahres besuchen.
Read More
Aufgrund ihrer Lage an der Nordsee haben die Niederlande ein moderates Seeklima mit milden Wintern und kühlen Sommern. In den meisten Orten ist der durchschnittlich kälteste Monat der Januar und der wärmste der Juli. Die sonnigsten Teile der Niederlande sind der Westen von Zeeland und der Nordwesten von Nordholland, einschließlich der Insel Texel mit etwa 1600-1700 Sonnenstunden. Im Durchschnitt fallen etwa 790 mm Regen pro Jahr. Die aktuelle Wettervorhersage finden Sie auf www.knmi.nl und www.buienradar.nl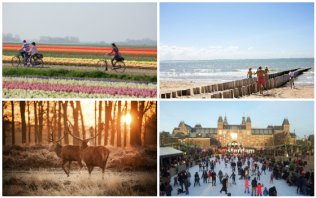 Holland is beautiful in all seasons. Find the best holiday tips for spring, summer, autumn and winter.
Read More
Our recommendations for more Holland information
Beaches, flower-bulb fields and royal feasts: Holland celebrates spring outdoors!

Read More

Undoubtedly one of the jewels of Europe, and not just because of the stunning 17th century canals. Go find out for yourself!

Read More

Hotels in special locations, luxurious or low-budget. Book your hotel room at attractive rates here.


Read More

Holland is the ultimate destination for cycling thanks to its flat landscape, mild climate, short distances and wonderful infrastructure.

Read More