Zuiderzeemuseum
1860 Views
Zuiderzeemuseum
Learn everything about the 'Southern Sea' at the Zuiderzee Museum. The focus on the past is combined with temporary exhibitions that show the latest trends in fashion and design.
Read more
The Zuiderzee Museum in Enkhuizen is an indoor and outdoor museum presenting the history and culture of the unique area and which focuses on the themes of water, crafts and communities. The indoor museum (open year round) showcases photography, traditional costume and the largest collection of wooden ships in the Netherlands, among many others. The outdoor museum (open from March to October) accommodates authentic buildings from the former Zuiderzee region.
Discover the way of life in the historical Zuiderzee region
Visit the open-air museum and its authentic buildings including a church, a fish-curing shed, a mill, a cheese warehouse, shops and dwelling houses from the surrounding fishing villages
Don't miss out on the historical boats on display at the 'Schepenhal' (Ships Hall) and get a close-up view of the boats used in Zuiderzee's rich fishing industry
Enjoy temporary exhibitions on Dutch modern design, art and fashion
The IJsselmeer or ('IJssel lake'), used to be the Zuiderzee ('Southern Sea'). The Zuiderzeemuseum in Enkhuizen is dedicated to the culture and history of this area. Temporary exhibitions show modern Dutch design, art and fashion. During the summer people in traditional costumes demonstrate the way life used to be.
Historical and Modern Objects
The Zuiderzeemuseum focuses on the past and the present of the IJsselmeer lake, the former Zuiderzee. The museum features living history, heritage, and crafts from the past, and temporary exhibitions and new purchases that focus on the future. Don't be surprised if you see centuries old objects lined up next to work by designers Viktor & Rolf.
Enkhuizen and Surroundings
What makes the Zuiderzeemuseum attractive is the way it combines works from the past with works from the present. Another great plus is that the museum offers numerous activities and workshops. Combine a visit to the museum with a trip in the beautiful surrounding area.
Find out what's nearby
Address:
Wierdijk 12 22
1601LA Enkhuizen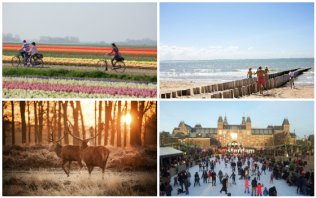 Holland is beautiful in all seasons. Find the best holiday tips for spring, summer, autumn and winter.
Read more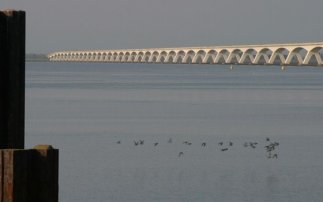 Read more about the special relationship between water and the Dutch.
Read more