Leiden
Leiden is a university city that is known primarily as the town in which Rembrandt van Rijn was born. This is where the world-famous old master took his first steps on the path towards an amazing life as a painter. But Leiden is much more than this…
We recommend
Vera, loves culture & art

Ralph, active family man

Wietske, stylish city mum
Leiden Details
Apart from Amsterdam, Leiden's inner city has the greatest number of waterways and bridges in the country. Every summer an amazing parade of boats and other floating vehicles sail through the city's canals. The inner city is also lined with gentlemen's houses, university buildings and museums with surprising exhibitions. Naturally this student town boasts a broad variety of attractive terraces, restaurants and cafes.
The area around Leiden also has plenty to offer. Go sailing on the Kagerplassen lakes, sun bathing on Katwijk's beach or ride a bicycle through the flower-bulb region. All these Dutch highlights are just a 30-minute ride away from Leiden's town centre. In short, there are many reasons to visit Leiden.
Top 5 free activities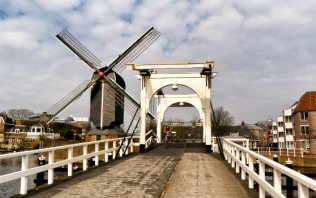 Heather Tucker
Less than an hour away from Amsterdam is Leiden - a city full of history and surprises.
Read More
Other places that might interest you