Zuid-Holland
Discover the province of Zuid-Holland and enjoy a wonderful, varied holiday no matter the season! The center of the Dutch courts, the city of the Hague, is to be found here, as well as the metropolis of Rotterdam, full of beautiful architecture, and on top of that the province also has Keukenhof and gorgeous flower bulb fields. Furthermore, the beaches of Scheveningen and Noordwijk are wonderful, and that applies all year round!
Discover the Zuid-Holland beaches by bike
Search for your holiday home
Check out our extensive offers.
2000 holiday homes throughout Holland.
On the coast, in a natural environment or near cities
Top 5 hotels in The Hague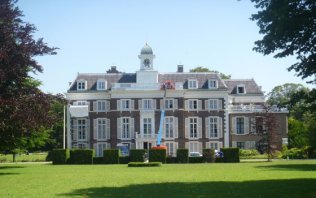 Clingendael is a beautiful estate with a Japanese garden, a tearoom and a playground.
Read More
Map of Zuid-Holland
We recommend

Marjolein, always on the move

Michael, thrill seeking
Tips for a day out on the coast
Visit our coastal areas, too!