The Museum for Modern Art
The Museum for Modern Art
767 Views
Lovers of modern art should visit the Museum for Modern Art in Arnhem. The art collection consists of work by magic realists and other realist art movements, contemporary (feminist) art and Holland's most important collection of jewelry. In addition to the collection, there's also a sculpture garden. The museum is a platform for both international and local artists.
Former Gentlemen's Club
The Museum for Modern Art is located in Arnhem's former gentlemen's club. The club was built along the river Rhine in 1873 and has (among others) a ball room, library and teagarden. After several renovations the former club has transformed into the museum that it is today.
Modern Art in Arnhem
You can imagine that a trip to the Museum of Modern Art is not only fascinating due to its art collection. The architecture and view over the sculpture garden and the Rhine also make a visit well worth your while.
What's nearby
Show on map
Address:
Utrechtseweg 87
6812AA Arnhem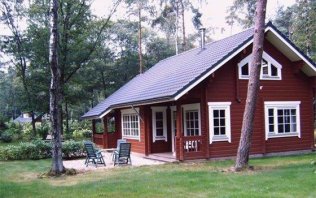 Hotels in Arnhem and Nijmegen or holiday homes in the Veluwe area. Check out our selection of accommodation in this province.
Read More