Museums in Utrecht
Museum Catherijneconvent is shows the present, past and future of Christianity in Holland. What makes it unique is that the collection contains both Protestant and Catholic works. The largest Rietveld collection can be seen at Centraal Museum. Opposite Centraal Museum lies the Dick Bruna House, where you can learn everything about Miffy.
The Railway Museum in Utrecht is a popular attraction dedicated to preserving historical equipment from the Dutch national railway.

Read More

An architectonic highlight by Gerrit Rietveld.

Read More

The most musical museum of the world.

Read More

Dick Bruna, Rietveld design and old masters.

Read More
Map of Utrecht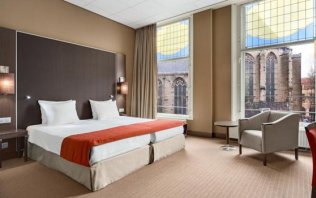 There are plenty of hotels in Utrecht's inner city. Book now and pay during your stay.
Book now