Airborne Museum 'Hartenstein'
Airborne Museum 'Hartenstein'
2619 Views
Airborne Museum 'Hartenstein'
Airborne Museum Hartenstein in Oosterbeek is dedicated to the Battle of Arnhem in 1944. You can learn everything about Operation Market Garden in Holland.
Read more
Would you like to learn more about the Battle of Arnhem, which had such a profound effect on World War II? Then you can't afford to pass up the opportunity to visit the Airborne museum. In this gorgeous villa, you'll experience the battle in a highly lifelike way.
Visit Villa Hartenstein and 'experience' the horrors of the Battle of Arnhem.
Learn about the significance of the Battle of Arnhem through documents, photographs and videos.
See original weapons from this battle.
Airborne Museum 'Hartenstein' in Oosterbeek: there is no better place to go to learn about the Battle of Arnhem of September 1944, housed in the impressive 19th century Villa Hartenstein (former headquarters of the British command during the battle), offers on 1700 square metres an exiting view on this history. In the completely renewed presentation stories of British, Polish and German soldiers come to life, as well as those of civilians who lived in agony.
Airborne Experience
The museum shows a large collection authentic weaponry, documents, films and pictures. In the Airborne Experience, covering 900 square metres, for which the museum received several awards, you find yourself in the middle of the battle. It is a truly gripping experience where the war comes very close.
Operation Market Garden
The Airborne Museum 'Hartenstein' was founded in 1949 as a tribute to the British and Polish airborne troops who fought in the Battle of Arnhem / Operation Market Garden in 1944.
Find out what's nearby
Address:
Utrechtseweg 232
6862AZ Oosterbeek
Visit the website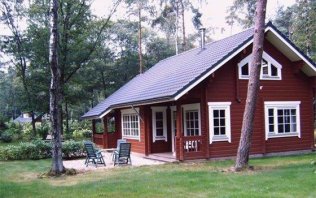 Hotels in Arnhem and Nijmegen or holiday homes in the Veluwe area. Check out our selection of accommodation in this province.
Read more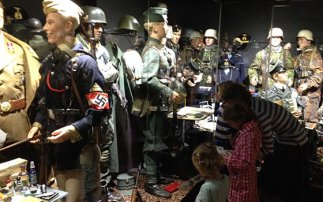 The name says it all: this Eyewitness Museum takes you face to face with WWII.
Read more


Do you like this theme? You might also like: