Rotterdam Cube Houses
29,235 Views
Cube Houses of Rotterdam
The cubic houses are one of Rotterdam's icons. Visit the cube-shaped houses and notice how they don't fit the usual conventions of a house.
Read more
An architectonic experiment inspired by the Ponte Vecchio.
Expressive and colorful icon in the center of Rotterdam.
The Kijk-Kubus museum residence can be visited from 11:00 to 17:00 daily.
The cube residences are among Rotterdam's icons. 38 conventional piled homes near the Blaak and the Oude Haven were rotated 45 degrees, becoming Holland's first cube residences. The cubes are located in a prominent location in the center of Rotterdam.
Representation of trees and a wood
Piet Blom designed the cube houses in 1984. His design represents a tree and all houses together make up a wood. Blom's concept was to design a kind of village within a main city, a safe haven in which anything could happen.
Cube House Interior
Experience what it is like to live in a cube home in Rotterdam. Most of the houses are occupied but one cube home, the Kijk-Kubus museum residence, is always open to receive visitors. You will find how the house plays with you because it does not comply with the usual conventions for residences.
Book: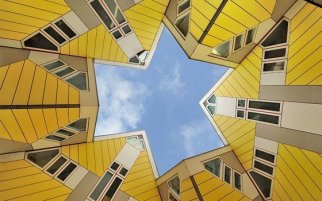 Spend in the night in one of the famous Rotterdam Cube Houses
view the offer
All About: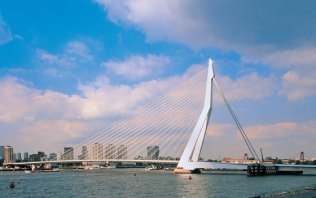 Rotterdam is a young and dynamic city with a world-class port. The city of Rotterdam is internationally known for its modern architecture and design.
Read more