The Beemster Polder
1914 Views
Between 1607 and 1612, a total of 42 mills succeeded in reclaiming land in an area that used to be an inland sea and 3.5 meters below sea level. Today, the Beemster Polder with its strict rectangular pattern of land division and unusual history is one of Holland's World Heritage sites.
Shaping New Land 
The Beemster Polder is a masterpiece of creative planning and a superb example of the conflict man has waged with water. When the reclamation of the polder was completed in 1612, the new land turned out to be fertile clay. The land was parceled out in a rectangular grid and was leased to arable and stock farmers. Merchants built stately mansions and country estates in the new polder.
Unique Landscape
Once water, now land. The distinctive landscape of the Beemster Polder fits 17th-century ideals and is unique throughout the world. Visit the Beemster Polder and be surprised by the flat landscape and beautiful mansions.
What's nearby
Show on map
Blog: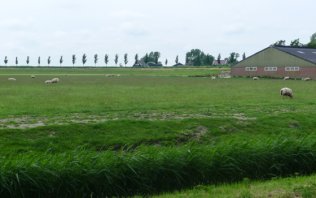 Heather Tucker
Follow the symmetrical grid of roads and canals in the Beemster Polder while searching for churches, farms and forts.
Read More
Search for your holiday home
Check out our extensive offers.
2000 holiday homes throughout Holland.
On the coast, in a natural environment or near cities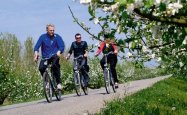 If you want to explore Holland by bicycle, check out our offer of organised bicycle holidays. The bicycle routes include baggage transport!
View the offer