Eleven Cities Tour
As soon as temperatures drop below zero the Dutch are brimming with excitement about the legendary Elfstedentocht, the world's most prestigious speed and leisure skating events.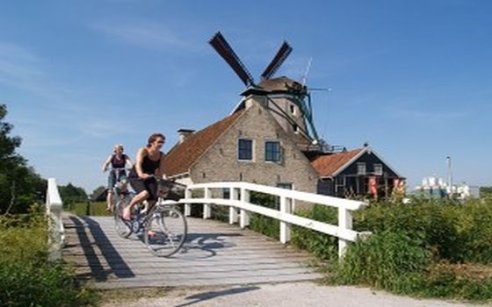 Friesland: home of the Eleven Cities Tour
Friesland has Europe's largest expanse of interconnected inland lakes.
Read more
Visit 4 of the Eleven Cities
Experiences by our editors:
Sven Kramer, Gianni Romme and Jochem Uytdenhaage, they are just some of the Olympic skating champions that our country has to offer. Because if there's one sport that the Dutch excel in, it is ice skating. Denise Mosbach has also been suffering from the skating fever, which grips the Dutch in winter.

Read more

It's strange: in a country known for its maritime climate and the mild winters associated with it, skating is one of the most popular sports.

Read more
A 200 kilometre ride on natural ice.
There's a maximum of 16,000 skaters.
The first Eleven Cities Tour was held in 1909.
Don't miss out on the Eleven Cities Tour madness and read all about it here.
Provided that the tickness of the ice allows (minimum of 15 centimeters) the Association of the Eleven Frisian Cities is considering organising the almost 200-kilometre event across natural ice. As the name suggests, the even passes through 11 Frisian cities in what ranks as the world's biggest skating competition, typically attracting more then 16,000 skaters.