King's Day
King's Day is the biggest national event in Holland. Everything and everyone turns orange and celebrates on King's Day. You will find music shows, fairs, flea markets and parties throughout the country. Even the Dutch royal family goes on tour to be received by one or more Dutch towns for en entertainment-filled day. Amsterdam is transformed into the nation's biggest orange party town. The Hague has Koningsnach or King's Night with dozens of music performances in the city centre, and Utrecht boasts the biggest flea market in Holland. So mark 27 April in your agenda since we are sure you wouldn't want to miss out on the biggest Orange fest of the year.
Orange associations emphasise the importance of our royal family.

Read More

We like to drink an Oranjebitter on holidays relating to the monarchy.

Read More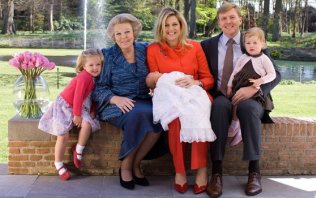 Holland is a fairly young monarchy. The Kingdom of the Netherlands was established in 1815, and King William I was its first ruler.
Read More