Kunsthal KAde
-
466 Views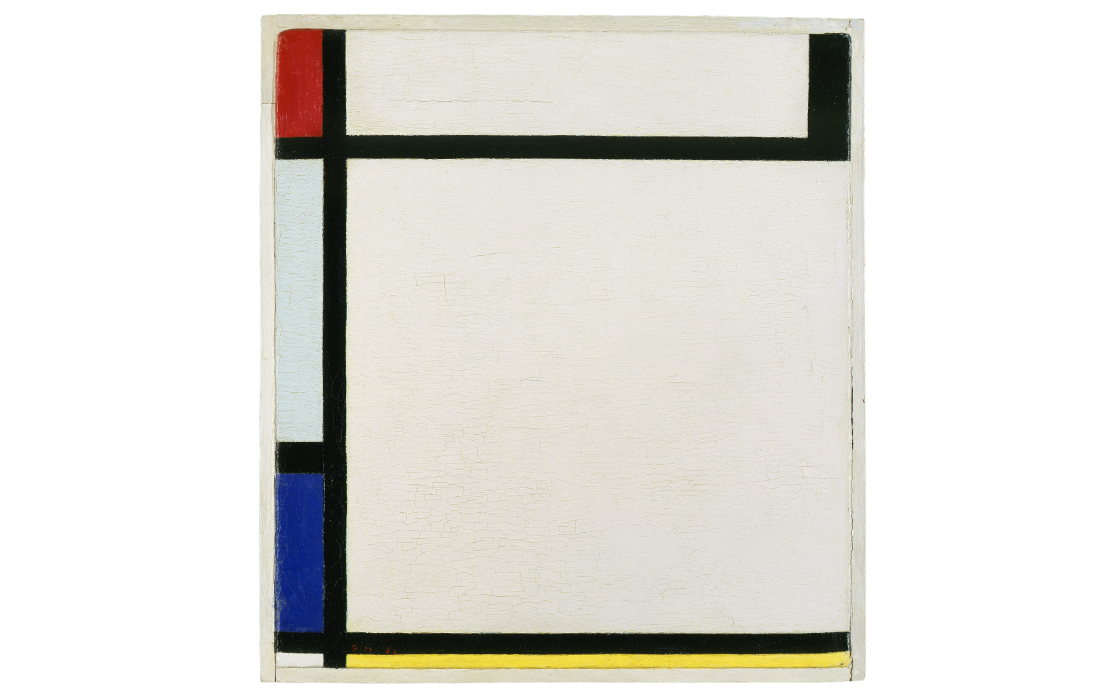 Kunsthal KAde
Amersfoort's arts centre hosts a special exhibition exploring the colours of art movement De Stijl.
Read more
Amersfoort's renowned arts centre, the Kunsthal KAde, celebrates 100 years of the De Stijl art movement, from 'Mondrian to Dutch Design', with a special exhibition exploring the vibrant colour palette of De Stijl and its lasting influence on contemporary art.
The Colors of De Stijl' exhibition forms part of the national 'Mondrian to Dutch Design' theme in 2017.
The exhibition at the Kunsthal KAde in Amersfoort runs from 6 May to 3 September 2017.
Visit Amersfoort's impressive Eemhuis cultural complex, designed by Rotterdam architects Neutelings Riedijk.
Art in Amersfoort
Kunsthal KAde, located in the striking Eemhuis cultural complex in Amersfoort, celebrates the fields of international contemporary art, modern art, design and visual culture with regular exhibitions, workshops, tours and lectures. In 2017, the renowned arts centre explores the relationship between the artistic output connected to De Stijl and a range of contemporary, colour-focused artists. The exhibition forms part of the nationwide 'Mondrian to Dutch Design' centenary year celebrations.
Discover 'The Colors of De Stijl'
The primary colours of red, yellow and blue are synonymous with the artistic output of the De Stijl movement. From Piet Mondrian's abstract compositions to Gerrit Rietveld's iconic Red and Blue Chair, this bold combination of colours, punctuated by black, grey and white, are archetypal of the 100-year-old art movement. And while each De Stijl artist held their own position when it came to the application of colour, what unified them was a desire to use it as an independent element. In the exhibition 'The Colors of De Stijl', running from 6 May to 3 September 2017, Kunsthal KAdE shows examples by six of De Stijl's prominent members and goes on to look at how artists have continued to explore the power of colour throughout the past century.
100 years of colour studies
Visitors to the exhibition can see a host of modern artworks displayed together for the first time, including Barnett Newman's 'Who's Afraid of Red, Yellow and Blue III' (1970) and Jasper Johns' 'Untitled' triptych (1981), which are on loan from the Stedelijk Museum Amsterdam. Other works coming to Amersfoort include the architectural model of Theo van Doesburg's colour scheme for Strasbourg's renovated 'Aubette' building, on loan from the Van Abbemuseum in Eindhoven, along with works by Piero Manzoni, Richard Serra and Joseph Kosuth.
Opening times and admission
Kunsthal KAde is open from Tuesday to Sunday, 11:00 – 17:00. It's closed on King's Day (27 April), and Christmas Day, but open on Easter Sunday & Easter Monday and Whit Sunday & Whit Monday from 11:00-17:00 hrs.
Admission: Adults: € 10, Children (17 and under): free
Accomodation tips
Stay overnight at the stylish B&B In Negentienvijf, located in the historic heart of Amersfoort.
We recommend
Trace the roots of De Stijl in the Amersfoort and Utrecht region, the birthplace of four of its most influential figures: Piet Mondrian, Theo van Doesburg, Bart van der Leck and Gerrit Rietveld. While you're in Amersfoort, take some time to visit the Mondriaanhuis, the house where Piet Mondrian was born in 1872, now a museum dedicated to the artist's life and work. 
Upcoming events
11 Aug

Until 19 Aug

11 Aug

18 Aug
Search for an event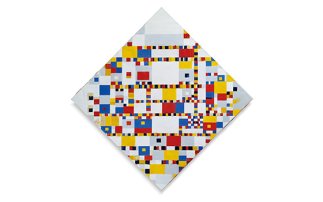 'Celebrate 100 years of De Stijl in 2017, from Mondrian to Dutch Design. Dutch artist Theo van Doesburg founded the De Stijl art movement in 1917.'
Read more
More in this region
Discover the centuries old cheese trading tradition in Gouda.

Read more

Travel back in the medieval times and explore the intriguing rooms and historical treasures of Muiderslot castle

Read more

Be enchanted by the largest castle of Holland.

Read more

Visit the Witches Weighhouse and discover the witch in your family!

Read more

See the most beautiful wild animals and pet a snake or tarantula.

Read more

Enjoy special techniques at Thermen La Mer.

Read more

These lakes between Amsterdam and Utrecht are ideal for water sports.

Read more

The former palace of the Royal Family in Baarn.

Read more

Slot Zuylen Castle is one of the treasures of the Vecht region, and a place that has remained unchanged since 1752. Visit Slot Zuylen and feel like you've taken a trip back in time to the 18th century.

Read more

Discover the luxurious 20th century manor of the last German Emperor

Read more

Amersfoort has a compact city centre that is just perfect for a day on the town.

Read more

Castle Verwolde in Laren is a paradise for anyone who loves nature and culture. Combine an intriguing tour through the house and the gardens with a high-tea in the tearoom.

Read more

The former residence of Princess Beatrix is just a stone's throw from Soestdijk Palace.

Read more

Visit the birthplace of De Stijl co-founder Piet Mondrian, now a museum about his life and work.

Read more

Step inside one of Gerrit Rietveld's most important late works as the Rietveldpaviljoen reopens.

Read more

Located in the Vecht region, Sypesteyn Castle is a beautiful castle with a splendid art collection and gorgeous gardens.

Read more

Groeneveld Castle has truly breathtaking gardens. You can also explore the scenery around Groeneveld with a forest ranger from the Dutch Forest Service.

Read more

Meet the former residents of Castle Amerongen thanks to a modern multimedia production, and stroll around the beautiful castle gardens, with a total area of 10 hectares (almost 25 acres).

Read more
Do you like this theme? You might also like: