The Wadden Sea and the five Wadden islands teem with life. There is wildlife aplenty, but they are also alive with culture, sport and pleasant terraces.

Read More

Discover the coastal highlights of the Netherlands.

Read More

The striking colors of the flowering tulip bulbs are a typical sight in Holland during the spring. The bright colors are beautiful and a must see!

Read More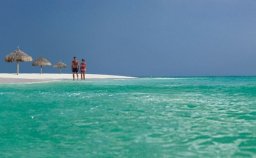 Three exotic Dutch municipalities in the Caribbean.
Read More