Noord-Holland
Discover the multi-faceted province of Noord-Holland and have a wonderful holiday! In this province you will find Holland's capital city Amsterdam, the cheese cities of Alkmaar and Edam, and the fishing village of Volendam. The province also boasts handsome beaches and dunes at Zandvoort, Bergen aan Zee and Petten, which are beautiful all year round!
Explore the best cities and enjoy the most beautiful beaches.

Read More

Explore the most impressive Dutch nature reserves and culture during an 8-day cycling tour.

Read More

Visit the beaches, cities and nature reserves in upper North Holland.

Read More
Discover the coast by bike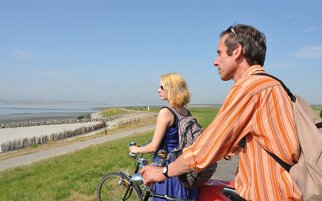 Hop on a bicycle for the ride from Haarlem to the beach. This itinerary takes you to Bloemendaal in 60 minutes.
Read More
We recommend:
Places to visit
Visit our coastal areas, too!