Boat Bike Tours
634 Views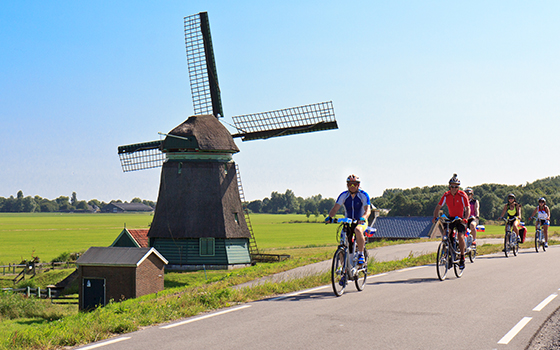 Boat Bike Tours
Boat Bike Tours offers full-service bike-boat holidays in the Netherlands and Flanders, and many other countries in Europe. Our guests, who come to Boat Bike Tours for this unique concept from around the world, stay for a week aboard a comfortable passenger.
Read more
Boat Bike Tours offers full-service Bike and Barge Tours in the Netherlands, Flanders and more than 10 other European countries. Guests from all over the world book this unique concept of cycling and cruising with Boat Bike Tours.
While the guests cycling along numerous attractions during the day, the ship sails to the next port. Both the vessel and cycle route runs along beautiful, often historic sites. So every day again offers a new look and a new environment.
Guests enjoy fantastic cycle tours through river valleys and scenic regions, past towns and villages, beaches, dunes and lakes. The barge will follow along the route, so the guests can spend every night in the same bed with a new view every day!
All tours are on a full-board basis.
Trade Services
Do you have special trade requests. For all enquiries contact Jan Timmermans at: info@boatbiketours.com.