Gemeentemuseum Den Haag
127 Views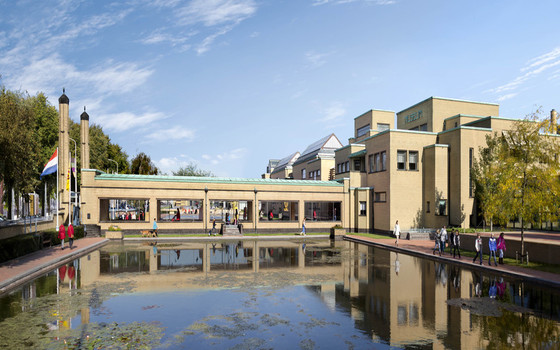 Gemeentemuseum Den Haag
Discover the world's largest collection of works by Piet Mondrian.
Read more
Gemeentemuseum Den Haag features the world's largest collection of works by Piet Mondrian. In the spectacular Mondrian & De Stijl wing, you can witness Piet Mondrian's development from a landscape painter to a pioneer of modern art. You can also see how the designers of De Stijl were the forerunners of present-day design. The museum also displays works by top 20th-century artists such as Van Gogh, Monet and Picasso, and has one of the world's finest and largest collections of Delft Blue china.
Info travel & trade.
Opening times.
Monday to Sunday 11.00 - 17.00. Trade groups are welcome before the standard opening times, by appointment.
Coach parking spaces.
Coach Parking spaces are available in front of the museum and are free of charge.
Guided Tours.
Gemeentemuseum Den Haag provides a range of guided tours in Dutch (€80 per hour/€90 per hour at weekends). Guided tours are also available in English, German and French (€90 per hour/€100 per hour at weekends).
Restaurant.
Gemeentemuseum Den Haag has a Grand Café offering various lunch menus. Individual and group dinners are available in the adjacent Gember restaurant.
Trade contact
There are special entry rates for trade and group bookings. For all enquiries contact Nina Verweij; NVerweij@gemeentemuseum.nl or + 31 (0)70 3381176.