Holland Pass: Museums - Attractions - City sightseeing - Transport
Holland Pass: Museums - Attractions - City sightseeing - Transport
675 Views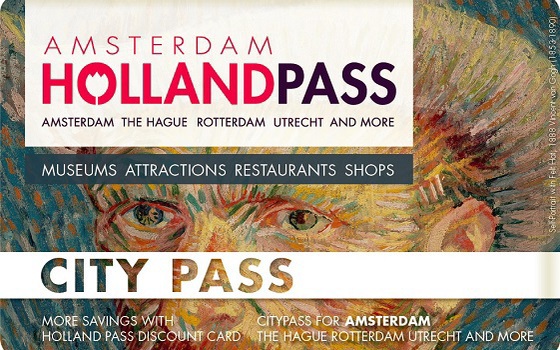 HOLLAND PASS - CITY PASS, so much to discover
Save up to 50% with Holland Pass, Fast track entry at major activities like Van Gogh Museum and enjoy FREE public transport. More than 150 attractions.
Read more
What is Holland Pass?
Holland Pass is a city pass that offers savings and great benefits such as fast track entry at major museums and top attractions in Amsterdam, Rotterdam, The Hague, Utrecht and other sights of interest in Holland. Holland Pass consists of 4 packages: SMALL, MEDIUM, LARGE and KIDS. Each package includes a choice of tickets that can be redeemed at various museums and attractions in exchange for free entrance. Including free 24h Hop on, Hop off City Sightseeing, the most easy and convenient way to see and visit the highlights of Amsterdam. Holland Pass discount card offers additional savings up to 50%.
How to use Holland Pass?
Pass holders can redeem their voucher at one of the selected pick-up locations that are conveniently located in the city center or at various airports. The free entrance tickets can be used in Amsterdam or mixed and combined to visit the must-sees in other cities. Upon presentation of Holland Pass discount card, pass holders can enjoy maximum savings.
How to offer Holland Pass?
Are you interested in offering this all-in-one city pass to your clients? Please contact us for further details at sales@hollandfactory.com